Drake has relocated to Miami from his hometown of Toronto to join the rest of his YMCMB crew. He wasted no time jumping on the Miami Heat bandwagon after it became cool to like them thanks to LeBron James relocating his talents to South Beach.
After the NBA Finals Game 7, where Drake was seated court side, he was denied access to the Miami Heat locker room. He was told it was for 'media only' and Drake eloquently responded "I am f—ing media."
But after leaving the arena, LeBron James and Dwayne Wade headed to the local "Club Story" to continue the party. Drake finally met up with the Heat superstars and celebrated on stage with them. He danced along side the stars to his single "Started From The Bottom" while they ate pizza straight out of the box.
But appearently LeBron James and Dwayne Wade weren't interested in sharing their pizza with him.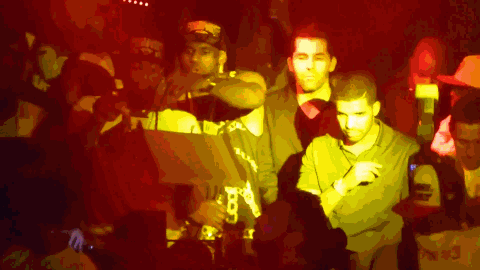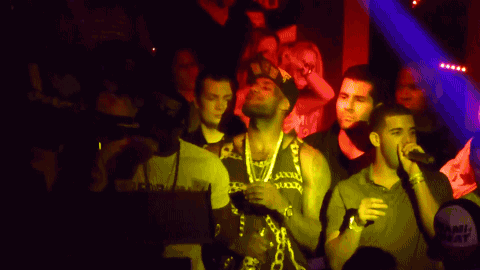 [h/t] Bleacher Report


Shane Battier took a less extravagant route in celebrating, opting for Grand Slam at Denny's instead of pizza and champagne at a club.
Denny's. a championship tradition. #Grandslam pic.twitter.com/mveVEocxAY

— Shane Battier (@ShaneBattier) June 21, 2013