What do you do if your trying to sack the quarterback and your blocker is holding you back? Tackle him and the quarterback at the same time. Washington Redskins linebacker Rob Jackson was rushing the quarterback when offensive tackle Mike Remmers was trying to hold him back as Jackson went into the air. He was able to reach around Remmers to grab quarterback Mike Glennon and bring both of them down for a sack.
A pretty impressive feat for anyone, much less a relative unknown player.
Jackson has 52 career tackles and 5.5 career sacks. Last season was his best year recording 37 tackles and 4.5 sacks, as well as 4 interceptions and 2 forced fumbles. Could be a big year for a player who can take down two players at once.
Rob Jackson is penciled in as the back up right outside linebacker behind Brian Orakpo. His states surely got a boost from Orakpo only playing in two games last year. The Redskins could still find ways and certain packages to get him on the field.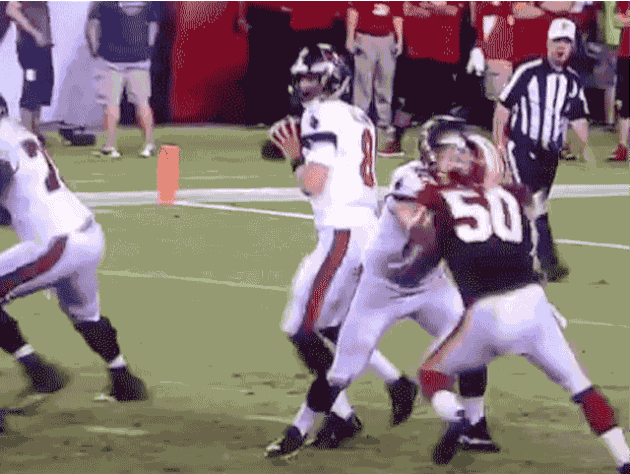 Bleacher Report and For The Win