If you're like me, you have 20 million dollars laying around, and you're looking to move to Chicago. Okay, maybe you're not like me, but that doesn't mean someone won't be spending that kind of money in Chicago very soon. According to the Wall Street Journal, Michael Jordan's mansion in Chicago is going up for auction:
Michael Jordan is auctioning off his 56,000-square-foot compound in a Chicago suburb. He first put the home on the market in February 2012 for $29 million, but earlier this year lowered the price to $21 million.

The basketball star lived in the home for nearly 20 years. In an email, he said he is selling the home because "my kids are grown now and I don't need a large house in Chicago." The owner of basketball team the Charlotte Bobcats, Mr. Jordan said he splits his time between the team's base in North Carolina and a new home he built in Jupiter, Fla. "It was time for some warmer weather down at my new home in Florida," added Mr. Jordan, who said he also has a vacation home in Utah.

The 7.39-acre property is in Highland Park, a suburb 30 minutes north of Chicago. The contemporary-style home has nine bedrooms and 19 bathrooms. According to the auction company, it also has a three-bedroom guest wing, an outdoor tennis court, pool pavilion and entertaining area, a deep water pond, putting green and three climate-controlled multicar garages.
So there you go. Jordan built the house in 1994, and that was right in the middle of his big run through the 90′s with the Bulls. This would be something cool to have, but that is probably out of most our price ranges.
PHOTOS: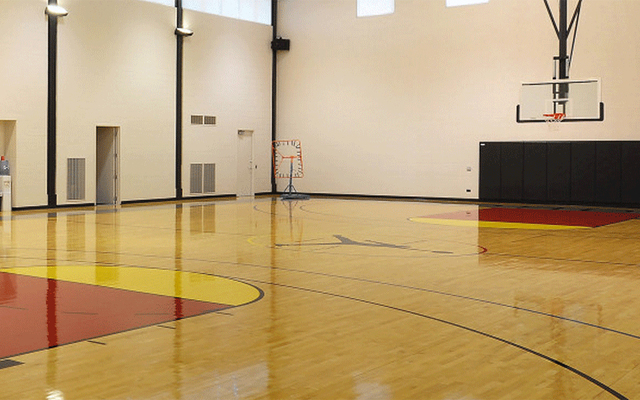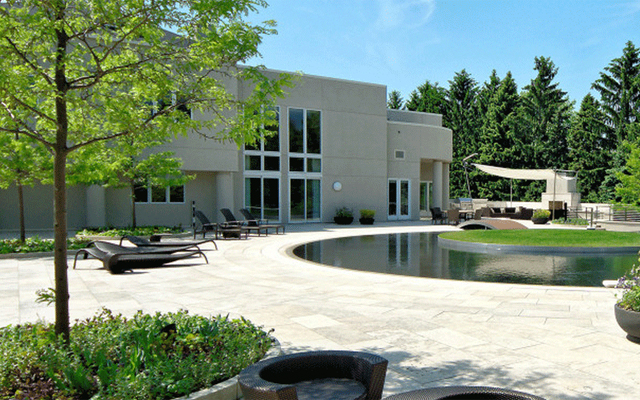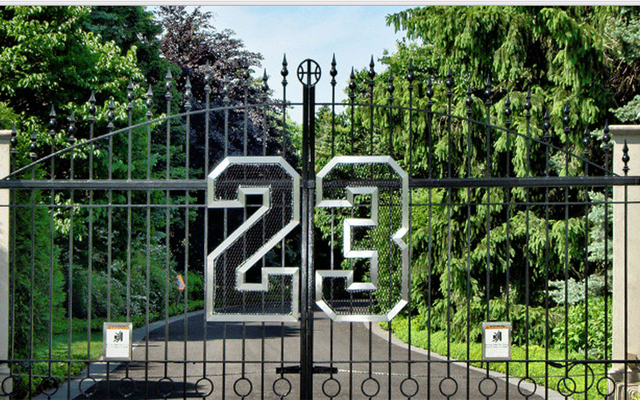 (photos via Concierge Auctions)

Dick's Sporting Goods presents "Hell Week":
Tags: Chicago Bulls Michael Jordan