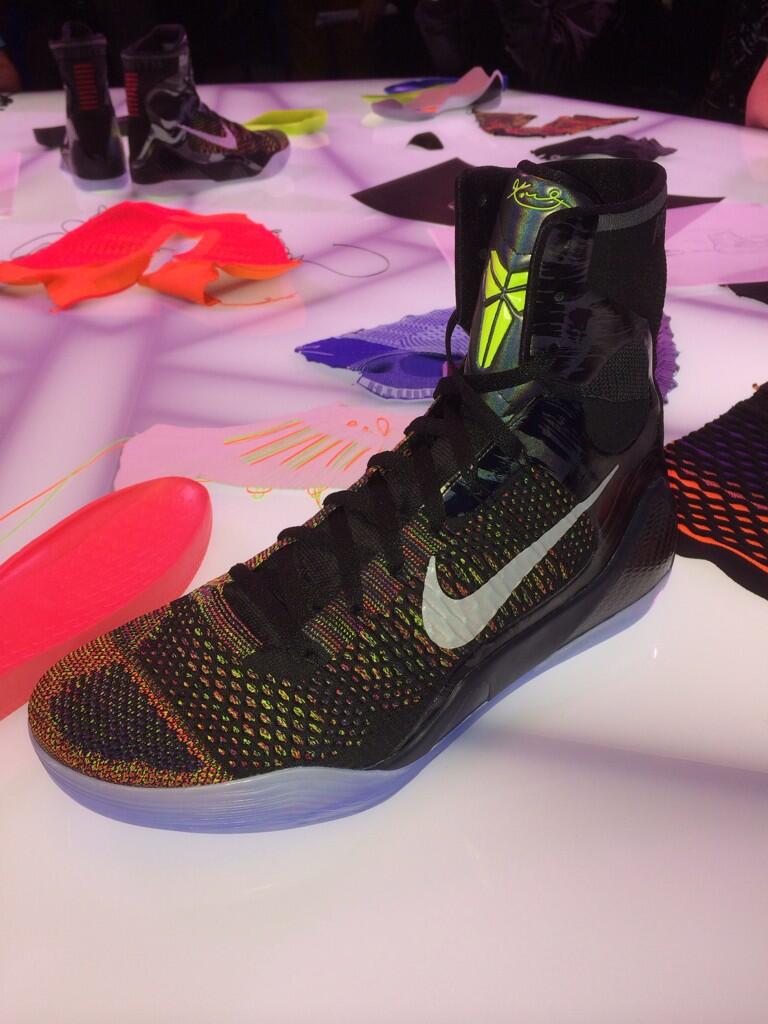 Kobe Bryant is on the cusp of returning to the court, and he will have some new gear when he does. Nike and Kobe Bryant have released the new "Kobe 9″ on Wednesday night at an event hosted by the company.
This is Kobe's 9th shoe for Nike, and it has a unique look to it. For the last four shoes, Bryant has gone with a low top look, but as you can see from the photo above, those are far from low tops. Bryant cited an interesting source for inspiration when it came to the shoe:
KB said he got the inspiration for the low cut Kobe 4-8 design from soccer players. He got the inspiration for the Kobe 9 from Pacquiao

— Dave McMenamin (@mcten) December 4, 2013
Obviously, this shoe will be greeted with some ankle and Achilles jokes, but I assume Kobe will use that for motivation (he seems to get motivated by everything). Personally, I like the shoe. Kobe practiced in the new gear on Wednesday, which was his second full practice in a row. All signs seem to point to him playing on Friday against the Kings, and we will get to see the shoe on full display.
Here are some more photos from the event:
This is certainly an interesting basketball shoe. Will you be getting a pair? Let us know what you think of the look and whether you'll cop a pair in the comments below.
Pictures via Dave McMenamin and Sneaker News.