There has been a lot of discussion about who belongs on the NBA's Mount Rushmore ever since Miami Heat superstar LeBron James said he'd end up there.
"I'm going to be one of the top four to ever play this game," James said, via Sports Illustrated. "For sure. And if they don't want me to have one of those top four spots, they better find another spot. We've got to bump somebody. Somebody got to get bumped. That's not for me to decide. That's for the architects, to chisel somebody's face out and put mine up there."
"Four NBA greats — I would say, obviously, the easy three, that we all talk about in our league: Michael Jordan, Larry Bird and Magic Johnson," he said. "I would say my fourth, wow, this is so tough. The greatest players of all time, that I would like to see on Mount Rushmore. This is not fair. This is not fair. You know how many great players there is? Oh my god, Oscar Robertson. Those are my four."
Everyone seeminly has weighed in on who belongs, and there was this interesting graphic during the NBA All-Star game. It shows Kareem Abdul-Jabar, Bill Russell and Michael Jordan as locks, then rotates other faces for the fourth and final place.
LeBron James is one of them, and Kobe Bryant surprisingly isn't.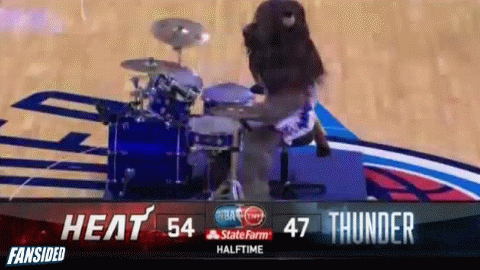 Tags: Miami Heat