The goalie's were the stars during Monday night's NHL playoff games with three of the four winners doing so in shutout fashion, the only game that didn't end in a shutout was the Pittsburgh Penguins who overcame a two-goal deficit to win 4-3 over the Columbus Blue Jackets. Needless to say, hockey fans were treated to a lot of excitement, so in case you missed any of the highlights from Monday, here are the top five plays from across the NHL.
The Penguins were 4-3 winners over Columbus to take a 2-1 series lead but Sergei Bobrovsky made this big save early in the contest vs. Pittsburgh. Unfortunately, for the Blue Jackets, they needed more like this from Bobrovsky.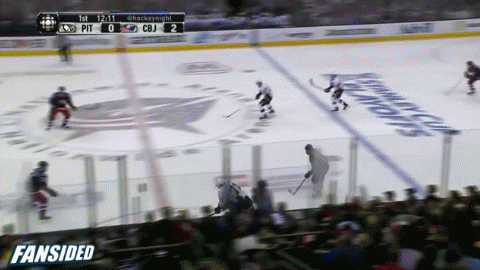 The Dallas Stars picked up their first win in their series against the Anaheim Ducks as Kari Lehtonen recorded the shutout for his first playoff win. With the Ducks on the power play, Lehtonen used every bit of his body to keep the Ducks off the scoreboard.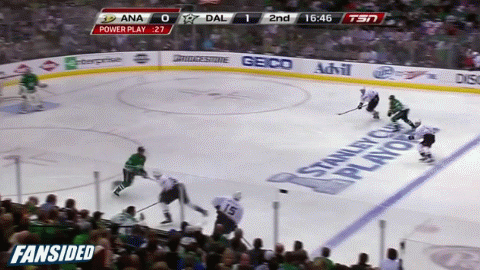 Corey Crawford was the No. 1 star in the Chicago Blackhawks cutting their series deficit to 2-1 with a shutout against the St. Louis, winning 2-0, and he made a huge save on this wraparound attempt shortly after Jonathan Toews gave Chicago an early lead.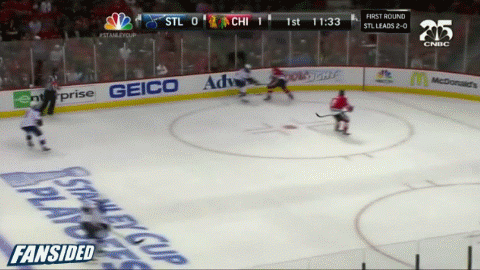 The Penguins were looking at a 2-0 deficit to enter the third period at Columbus, but then Brooks Orpik found the back of the net with less that two seconds remaining. This would give Pittsburgh some much-needed momentum as they would go on to score three goals in the final 16 minutes to escape with a 4-3 win.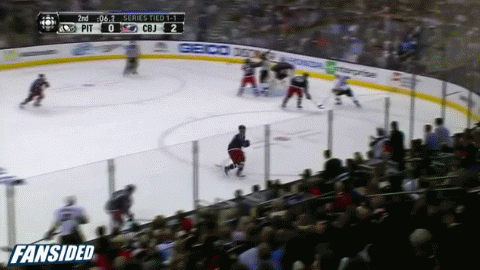 The play of the night came in Minnesota as the Wild got this overtime goal from Mikael Grandlund 5:08 in the extra frame to defeat the Colorado Avalanche by the score of 1-0 and cut the series to 2-1.
Tags: Anaheim Ducks Chicago Blackhawks Colorado Avalanche Columbus Blue Jackets Dallas Stars Minnesota Wild NHL Playoffs 2014 Pittsburgh Penguins St. Louis Blues