The St. Louis Rams have drafted Auburn tackle Greg Robinson with their second overall pick in the 2014 NFL Draft. The Rams are bringing in some offensive line help to protect quarterback Sam Bradford, or whoever ends up back there.
By drafting an offensive lineman it looks like they're committed to seeing if Sam Bradford can get his career going, unfortunately he is coming off a leg injury and won't exactly be the most mobile quarterback.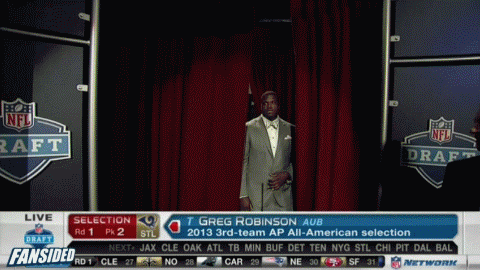 GIFs are courtesy of @FanSidedGIF and/or Zombie Prophet, make sure to follow both for the latest in GIFs from FanSided.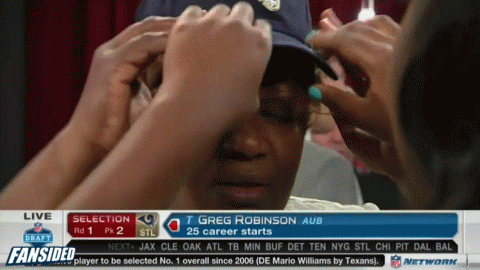 You can watch Sports Illustrated analyze Robinson below.
Let us know what you think of the Rams draft pick in the comments below and if it was the right choice for the team.
Tags: 2014 NFL Draft St. Louis Rams