Sometime during the afternoon, the NBA will release a statement backing up or criticizing the game officials for a mistake they did or didn't make in the waning moments of Clippers-Thunders Game 5.
But before they decide to protect their own or throw their own under the bus, referee Tony Brothers has decided to speak out on the referees made the decision to return the ball to the Oklahoma City Thunder's possession after a controversial player between Matt Barnes and Reggie Jackson.
"When the ball goes out of bounds, the ball was awarded to Oklahoma City. We go review the play. We saw two replays. The two replays we saw were from the overhead camera showing down and the one from under the basket showing the same angle but from a different view. And from those two replays, it was inconclusive as to who the ball went out of bounds of. When it's inconclusive, we have to go with the call that was on the floor"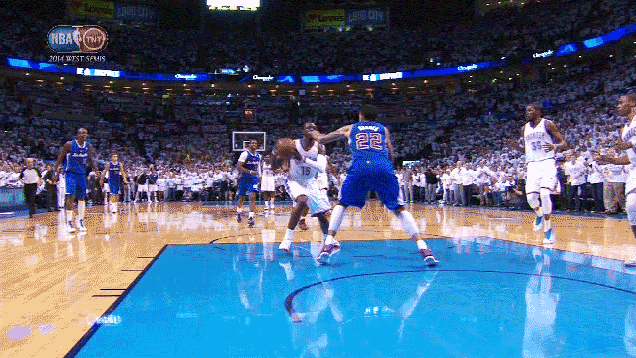 Everything Brothers chose to speak on is what annoys the majority crowd. When given a chance to step to the sideline, view the playa and call it right, Brothers and the rest of his crew failed to do that. Their outcome, while not being the deciding factor, had a huge hand in 1) how the game finished and 2) how the game will be viewed in the future. Never do we want the referees to have a hand in deciding the outcome in the playoffs.But now the everlasting image of the referees ruining one of the better games we've received during the second round of the playoffs will always be connected with refs.
And that's a bad look for the NBA.
Tags: Los Angeles Clippers NBA NBA Playoffs 2014 Oklahoma City Thunder