Indiana Pacers troublemaker Lance Stephenson got a lot of attention for blowing on Miami Heat superstar LeBron James during Game Five of the Eastern Conference Finals. That move has rubbed a lot of people the wrong way, including Pacers president Larry Bird.
From USA Today's Jeff Zillgitt:
Asked via text message if he were bothered by Stephenson blowing in James' ear, Pacers president Larry Bird replied, "Yes I am."
"Just comes out of the blue. Just playing ball, having fun," Stephenson said when talking about his actions. "I'm just trying to win the game. That's about it."
It looks like Stephenson and James picked right back up where they started. After James hit the court in Game Six, Stephenson stumbled over before standing over him, not exactly letting him up.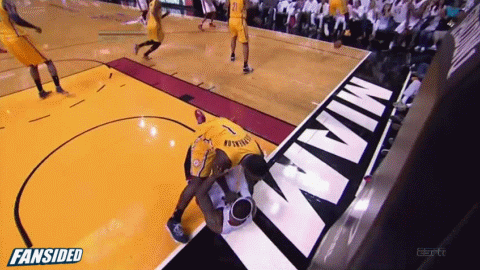 Then, when James was guarding Stephenson, he quite literally got a hand in the face while Stephenson was attempting a three-pointer. Literally put his hand on his face.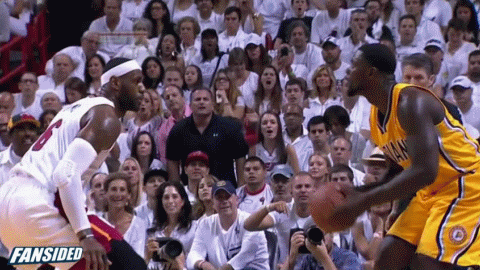 So Stephenson decided to return the favor.
Or a GIF of it: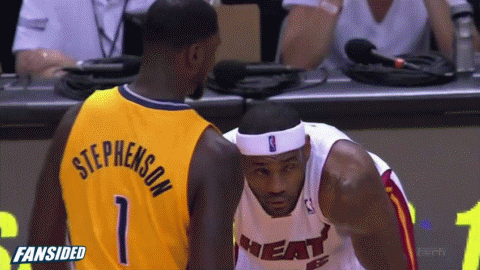 But to be fair, Stephenson said he wouldn't blow in players' ears anymore, and he hasn't yet.
Stephenson said larry bird told him not to blow in players' ears anymore and so he won't

— Barry Jackson (@flasportsbuzz) May 30, 2014
GIFs and videos are from @FanSidedGIF and/or Zombie Prophet, make sure to follow both for the latest in GIFs and videos from FanSided.
Tags: Indiana Pacers Miami Heat