Entering training camp, the Jacksonville Jaguars coaching staff has been hyping up Toby Gerhart. On Thursday night against the Chicago Bears, we got to see exactly why the Jaguars feel so confident in what they have seen from the former 2010 second-round pick of the Minnesota Vikings.
While we are just two weeks into the preseason, Gerhart is already showing some positive flashes.
In the first quarter, Gerhart caught a pass out of the backfield and showed some speed getting to the edge.
When the Bears safety Danny McCray closed in, Gerhart showed off some strength with a solid stiff arm to pick up a few extra yards.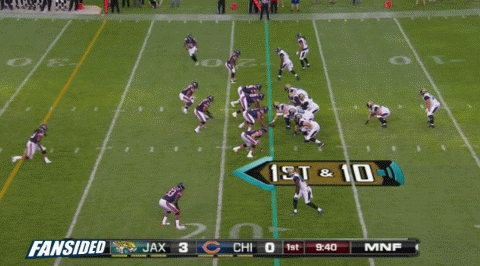 "His work ethic, his knowledge of the game, his ability to fit in with our team, his competitiveness — he checks all those boxes," Jaguars head coach Gus Bradley said before the team opened up camp, according to the Ryan O'Halloran of the Florida Times-Union. "The one thing we saw during the OTAs was that his speed — he's even faster than we gave him credit for."
As the preseason continues, we will see more and more of Gerhart's talents and it should become increasingly clear why the Jaguars believe he can be their workhorse back.
At the very least, he is off to a good start.