Madden 13: Top 10 Running Back Ratings Revealed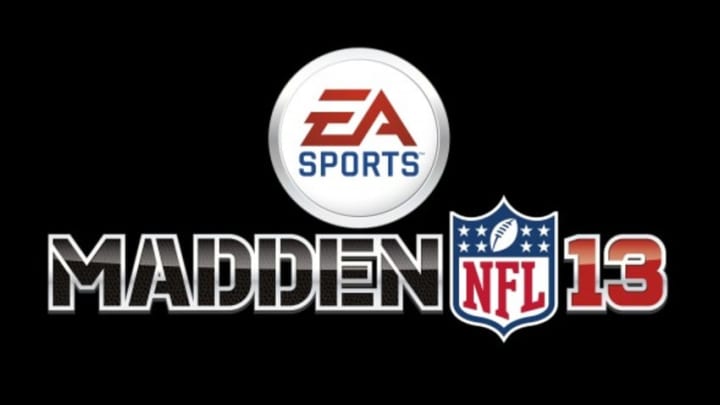 EA has released the Madden 13 demo and boy are we in for a great game if this is any indication of the full retail version. /
EA has released the ratings of the Top 10 running backs from Madden 13. /
Last week we got a glimpse of the top 10 quarterbacks in this year's edition of Madden, which comes out at the end of the month. Today we learned who the top 10 running back will be, and not everyone is going to be happy with the results. Below is a breakdown of the top 10 running backs according to ratings in Madden 13. Stay tuned to Fansided.com as later this week we will be giving you the full list of running back ratings in Madden 13 from top to bottom.
10. Micheal Turner – RB/Atlanta Falcons  91 OVR
Last year Turner continued his dominance out of the Falcons backfield. He struggled a bit though and couldn't totally replicate what was a pretty awesome 2010 season and that is reflected in his Madden 13 rating which is two point slower then last year's rating.
9. Jamaal Charles – RB/Kansas City Chiefs  91 OVR
Despite missing all of last season with an ACL injury, Chiefs running back Jamaal Charles is the ninth best back in the game this year. Charles did show massive improvements in 2010 and the folks at Madden did drop him from a 95 overall rating to a 91 but some may take issue with the fact that a back coming back from a serious injury is rated so high.
8. Steven Jackson – RB/St Louis Rams  92 OVR
Jackson may finally be getting a decent football team to play on but he's always been a top back in the league. This year he enters the season as Madden's eighth best running back which still may be too low but with Jackson, a 92 overall rating is fitting. It's still a decrease from his 93 overall rating last year.
7. Frank Gore – RB/San Francisco 49ers  92 OVR 
Everyone on the 49ers got a ratings boost in Madden 13 after their miraculous season last year. Gore takes a leap from 91 overall in last year's game to 92 overall. Well, okay maybe it's not a leap but it's still an improvement for a running back who's up there in years. Steven Jackson is around he same age and is decreasing in value according to Madden.
6. Matt Forte – RB/Chicago Bears  93 OVR
Matt Forte took one of the biggest rating leaps in Madden 13 jumping into the 90s from an 89 overall rating in last year's game. Forte deserved a new rating like he did a new contract and he got both. With Forte's upside with the Bears, except his rating to only go up in the years to come — and dare a say one day a cover?
5. Ray Rice – RB/Baltimore Ravens  95 OVR
Like Forte, Rice had an incredible season and deserved his ratings increase. Last year Rice as a 92 overall and this year he's the fifth best back in the game. Again, maybe more so then Forte, Rice is a rising superstar in the NFL and very well could land on a cover one of these days and take over as the best back in the game.
4. LeSean McCoy – RB/Philadelphia Eagles  95 OVR
This is one ratings jump that might rub people the wrong way. After the Eagles had a horrible season last year, their running back get the largest ratings jump of anyone in the top 10. McCoy had his great season in 2010 and was solid in 2011 but he jumps from an 88 overall in last year's game to a 95 overall in Madden 13.
3. Arian Foster – RB/Houston Texans  96 OVR
Foster burst onto the scene in 2010 and repeated his amazing rookie season in 2011. He's quickly rising the Madden ratings chart as in just his third NFL season, he's the third best back in the game. Foster's 96 overall in Madden 13 is a leao from his 92 overall from last year but he deserves it. Foster out together an amazing season in a year a lot of people were writing him off for a slump.
2. Adrian Peterson – RB/Minnesota Vikings  97 OVR
Unlike Jamaal Charles, Adrian Peterson suffered his injury in the final week of the season and actually had time to put int he effort to deserve his rating. Peterson has bounced around the top 3 since his career began and he finishes tied for the best player in the game.
1. Maurice Jones-Drew – RB/Jacksonville Jaguars  97 OVR
He rushed for the most years last season and is still one of, if not the best, back in the game. Jones-Drew isn't flashy and he's not loud so he tends to get buried in the highlight reel. That and he plays in Jacksonville. But the folks at Madden are familiar with is work and are impressed enough to make him tied for the best running back in Madden 13, which is a two point improvement from last year.