NFL Trade Rumors: New York Giants don't expect to acquire Darrelle Revis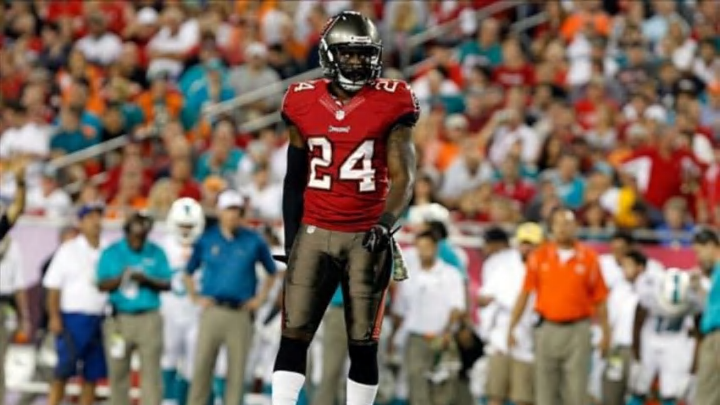 Kim Klement-USA TODAY Sports /
Nov 17, 2013; Tampa, FL, USA; Tampa Bay Buccaneers cornerback Darrelle Revis (24) against the Atlanta Falcons during the second half at Raymond James Stadium. Tampa Bay Buccaneers defeated the Atlanta Falcons 41-28. Mandatory Credit: Kim Klement-USA TODAY Sports /
The New York Giants have been mentioned among the teams inquiring about trading for Darrelle Revis, but their interest in the cornerback may not be as real as it seems. While the team has indeed made a call to the Bucs about Revis, ESPN.com scribe Dan Graziano notes that the call was nothing more than exploratory.

The Giants have no interest in trading for Revis, but neither does anyone else. While trading for Revis would ensure you don't lose him on the open market to another team, doing so would mean paying what could amount to a $6 million premium.
No one believes Revis will get the $16 million he's currently earning if he hits free agency, and that's why there is no trade interest in him. That doesn't mean someone won't get nervous and trade for him, but that extra $6 million is not a small figure.