NBA Rumors: Oklahoma City Thunder re-sign Reggie Williams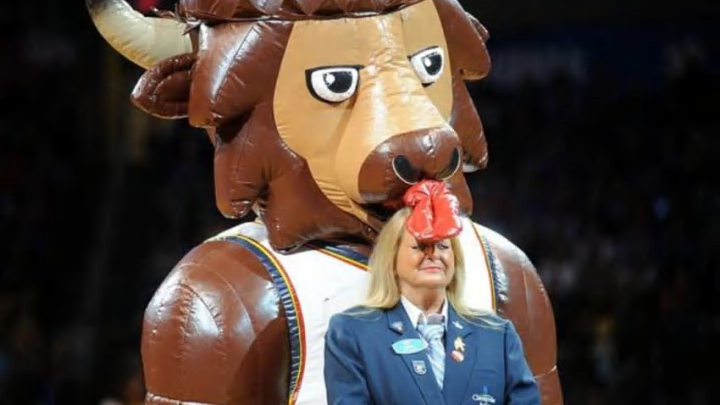 Mar 13, 2014; Oklahoma City, OK, USA; The Oklahoma City Thunder mascot entertains the fans during a break in action against the Los Angeles Lakers at Chesapeake Energy Arena. Mandatory Credit: Mark D. Smith-USA TODAY Sports /
Mar 13, 2014; Oklahoma City, OK, USA; The Oklahoma City Thunder mascot entertains the fans during a break in action against the Los Angeles Lakers at Chesapeake Energy Arena. Mandatory Credit: Mark D. Smith-USA TODAY Sports /
The Oklahoma City Thunder have decided to go back to Reggie Williams, signing the veteran guard to a 10-day contract on Friday, according to Darnell Mayberry of The Oklahoman.
This is Williams' second 10-day contract with the Thunder this season.
When Williams' first contract expired, the team released him and instead brought in point guard Mustafa Shakur on a 10-day contract.
The hope was that Shakur, a superior ball handler, could give the Thunder minutes as they try to cut down Russell Westbrook's minutes as they near the playoffs in order to keep the star point guard healthy.
However, Shakur appeared in just three games, averaging 0.3 points and 1.3 assists in 3.7 minutes per game. He did not hit a shot from the field.
Williams has appeared in just one game for the Thunder, scoring five points in a 131-102 victory over the Los Angeles Lakers on March 13.
The 27-year old Williams does have talent – he averaged 15.2 points per game in 24 minutes as a rookie for the Golden State Warriors in the 2009-10 season.