Jason Hammel compared Wrigley Field to Baghdad (Video)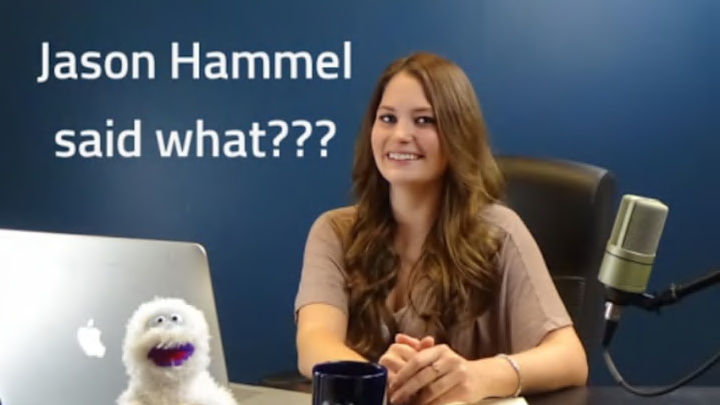 Lauren Lapka discusses Chicago Cubs pitcher Jason Hammel, and his comments comparing the Wrigley Field renovations to Baghdad.
---
Chicago Cubs pitcher Jason Hammel found himself in quite the predicament yesterday. When asked about some pictures of construction going on at Wrigley Field, he told beat reporters, "It looks like Baghdad, but you know there's a pot of gold at the end of the rainbow."
Today, he sent out an apologetic tweet in response to his original comment. The tweet read, "In regards to my Wrigley renovation comment…Not my best choice of words. My apologies for offending anyone. I meant no disrespect at all."
Hammel hasn't been with the Cubs organization long. He signed with them as a free agent during the offseason. However, he did spend some time pitching for them in the 2014 season before being traded to the Athletics along with pitcher Jeff Samardzija (who is now with the Chicago White Sox).
Watch my opinions and thoughts on it below, and let me know what you think in the comments below or find me on Twitter @LaurenLapka.
More from FanSided