Wisconsin fans flood team's hotel after upsetting Kentucky (Video)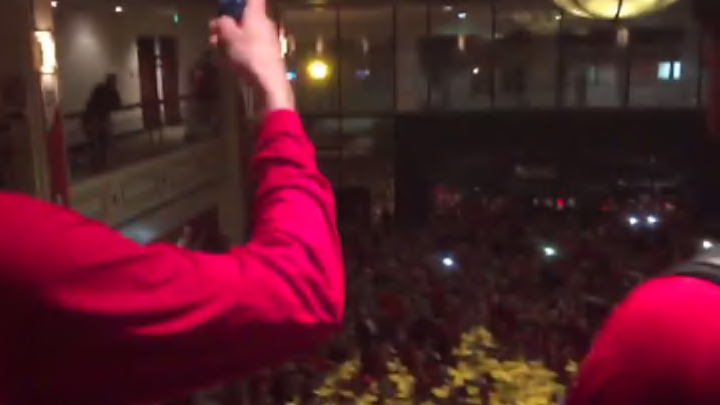 Wisconsin fans flooded the team hotel to celebrate the win over the Kentucky Wildcats in the Final Four.
---
The Wisconsin Badgers did what no other team could do this season, defeat the Kentucky Wildcats. In the Final Four with a National Championship game on the line, the Badgers defeated the previously undefeated Wildcats.
Needless to say, Wisconsin fans are ecstatic. In part because they knocked off Kentucky, partly because it has been 74 years since their last appearance in the game.
When the Wisconsin team got back to the team hotel they were greeted by an insane scene, a hotel lobby filled with screaming fans.
Check out the scene below:
Certainly has to be what it is like to be a rockstar, or Justin Bieber.
More from FanSided