2015 NCAA Championship game officials in the wrong (Video)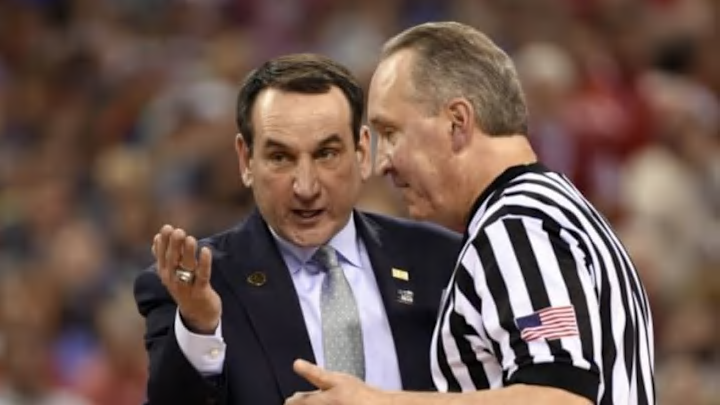 How did the officials at the 2015 men's basketball national championship game get the call wrong?
---
Every person who watched the 2015 NCAA men's basketball national championship game saw it, even though some Duke fans won't admit it. The game changing call with roughly 1:50 left in the game and Duke up by five, the ball was called out on Wisconsin.
More from Mens Basketball
While officials Joe DeRosa, Michael Stephens, and Pat Driscoll were reviewing the play, viewers everywhere saw a clear angle where Duke's Justise Winslow's finger slightly bends from contact with the ball, the final contact before going out-of-bounds. After nearly two minutes of watching different angles, they let the call stand.
Insanity!
That call came shortly after the officials completely missed the opportunity to call Winslow out after his foot went out-of-bounds. But let's focus on the call that the officials clearly got wrong.
John Adams told SiriusXM College Sports on Tuesday, "We never saw on our monitor what everybody saw at home, if you can believe that." He added that he personally saw the angle everybody else saw only after the referees left the scorer's table. Adams claims he considered calling the officials back over to the monitor but decided against it.
As if that wasn't sketchy enough, officials only called two personal fouls on Wisconsin in the first half of the game. Then in the second, where the badgers were up a majority of the time, officials called nine. Nine in one half for a team that committed the fewest amount of personal fouls all season.
Were the officials playing favorite? One can only speculate.
For more of my videos, check out my author page here. Now that you know what my thoughts on it are, let me know what you think in the comments below or send me a tweet on the interwebs @LaurenLapka.
More from FanSided