NBA Playoffs complete first-round TV schedule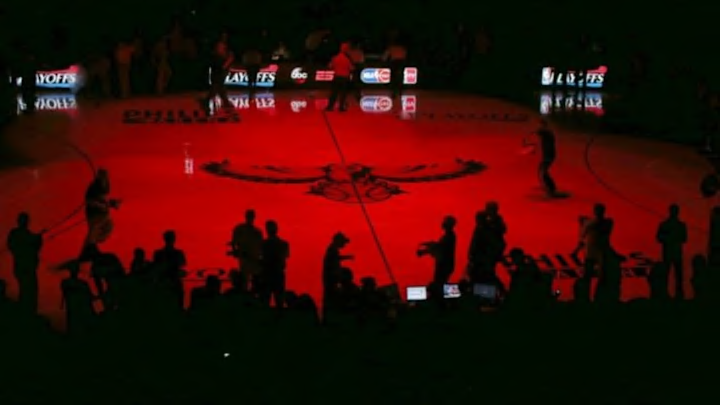 Credit: Jason Getz-USA TODAY Sports /
The NBA Playoff Picture is now officially set, and the first round bracket features plenty of action that will keep us all thoroughly entertained. 
---
It has been an exciting season so far in the NBA but this is the time of year when things get real and the games start to matter like they never have before. The last night of the season was intense, but now that all of the playoff spots have been filled, the real fun now begins.
The most thrilling game saw New Orleans Pelicans managed to stun the world and not only make the playoffs but do so by beating the defending champions in the San Antonio Spurs. That might be the highlight of the Pelicans trip to the postseason, as they face the Golden State Warriors — basketball's best three-point shooting team.
Here's a look at the NBA Playoff Picture and the final bracket heading into the postseason.
Click to Enlarge
2015NBABracket_form /
In addition to the movement at the bottom of the brackets, teams like the Chicago Bulls, Los Angeles Clippers and Toronto Raptors moved around in the seedings and have secured their first-round spots.
More from NBA
It's hard to say which matchup will prove to be the most interesting, as there are storylines all over the place. From obvious storylines like LeBron James returning the Cavaliers to the postseason to newer storylines like Anthony Davis' first trip to the postseason, this year's playoff schedule looks to be the most thrilling we've seen in a long time.
Here's a look at the complete TV schedule for the first-round of the NBA Playoffs:
More from FanSided