Mariners ballgirl snubs little boy, then gets snubbed too (Video)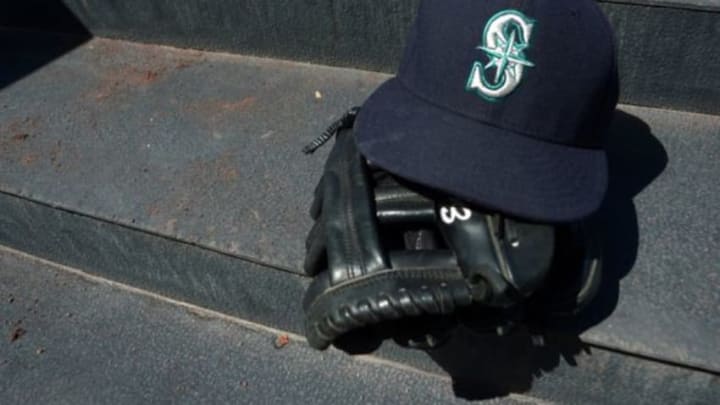 Jun 19, 2014; San Diego, CA, USA; A detailed view a of a Seattle Mariners glove and hat before a game against the San Diego Padres at Petco Park. Mandatory Credit: Jake Roth-USA TODAY Sports /
After picking up a foul ball a Mariners ballgirl snubbed a little boy reaching out for the ball and proceeded to get snubbed herself by a fan she tried to give it to.
---
Going to a baseball game is a family experience. One of the biggest joys of being a kid at the ballpark is the chance at getting a foul ball.
More from MLB
For one young Mariners fan, he watched his heart get ripped out and then put back in again.
After a foul ball was hit, a Mariners ballgirl picked up the foul ball and walked right past a little boy with his arms and glove stretched out waiting for the ball.
Just as it looked like she was going to give it to him, she walked right by and tried to give it to a little girl.
Instead, the little girl ended up snubbing the Mariners ballgirl and walked right back up the stairs.
With no one to give the ball to, the ballgirl had to make the walk of shame back down to where the little boy was sitting and she tried to save face with a smile as she gave the little boy the baseball.
At the end of the day, the boy ended up getting his baseball and he had a large smile on his face as he received it.
What looked to like to be a serious case of nepotism at hand was avoided as the little girl played the role of the vigilante of justice snubbing the ballgirl in return.
[H/T: ForTheWin]
More from FanSided