Ichiro Suzuki makes MLB pitching debut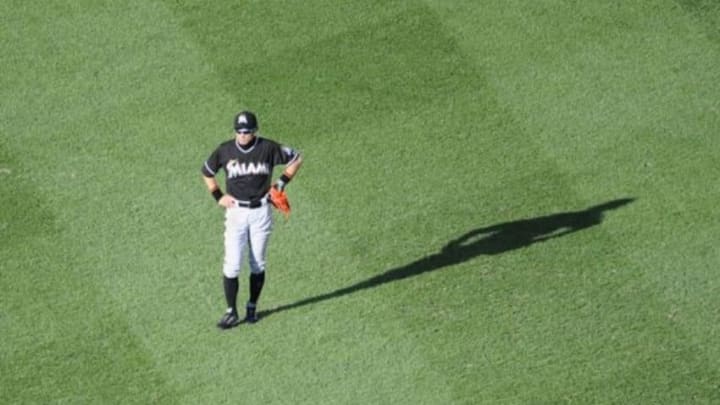 Sep 19, 2015; Washington, DC, USA; Miami Marlins right fielder Ichiro Suzuki (51) in right field during the fourth inning against the Washington Nationals at Nationals Park. Mandatory Credit: Brad Mills-USA TODAY Sports /
Miami Marlins right fielder Ichiro Suzuki stepped atop the mound and pitched ont he final day of the season.
The Miami Marlins season is ending on Sunday, as the entire league plays their final regular season game. So with nothing on the line other than pride they trotted out right fielder Ichiro Suzuki to pitch.

It is the first time in Ichiro's career that he pitched during a Major League Baseball game.
Positional players get thrust into pitching situations when their bullpen depth is tested for a number of various reasons or potential scenarios. So it isn't necessarily uncommon to see something like this happen.
Given Ichiro's stature and notoriety, it is a little bit more notable and intriguing.
Ichiro was throwing some sliders and had an 87 mph fastball.
To put into perspective how impressive Ichiro's heat is, look at this stat.
More from FanSided