5 reasons DeMarco Murray to the Titans is the best fit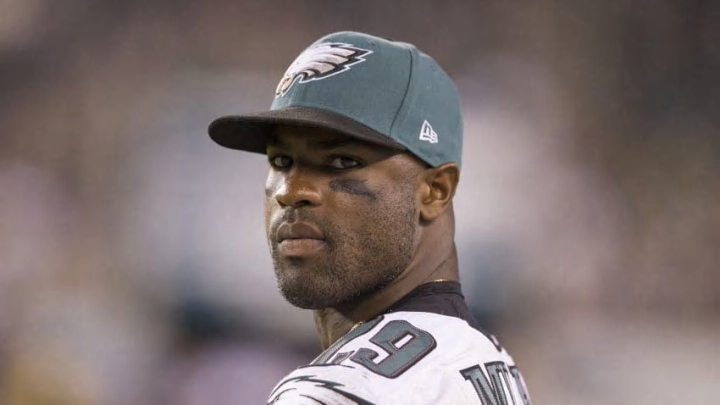 PHILADELPHIA, PA - AUGUST 22: DeMarco Murray /
PHILADELPHIA, PA – AUGUST 22: DeMarco Murray /
DeMarco Murray is coming off of a down year with the Philadelphia Eagles, but should find more success in the future with the Tennessee Titans.
One year ago, DeMarco Murray hit the open market as a franchise running back and one of the top free agents available overall.
The former third round pick in the 2011 NFL draft put up a monster 2014 campaign with the Dallas Cowboys, totaling 1,845 rushing yards and 13 touchdowns. Murray turned that into a five-year, $40 million contract with the Philadelphia Eagles, a massive deal for a running back entering his late 20s.
Things have changed for Murray since reaching that deal with Philadelphia. Murray struggled to fit in to head coach Chip Kelly's offense, totaling just 702 rushing yards and leaving many wondering why the Eagles chose to jettison LeSean McCoy in favor of him.
However, Murray's time as a productive running back in the NFL isn't necessarily over. With Kelly since fired, the Eagles decided to trade Murray to the Tennessee Titans earlier this week, giving him a chance to potentially rejuvenate his career.
It remains to be seen what exactly Philadelphia's compensation will be in terms of draft picks, and Murray carries a big price tag for a rebuilding team. However, Murray has only $12 million guaranteed on his new deal with Tennessee, and can really help the Titans in the short-term.
At 28 years old, Murray may only have a couple of good seasons left and won't make the Titans playoff contenders all of a sudden. Still, Murray looks like a much better fit with Tennessee than he did last year with the Eagles, and should once again be a productive running back in 2016.
Next: 5. Tennessee needed a No. 1 RB