5 reasons DeMarco Murray to the Titans is the best fit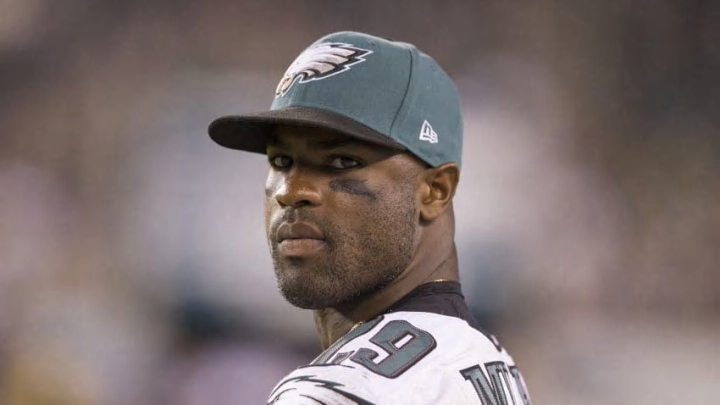 PHILADELPHIA, PA - AUGUST 22: DeMarco Murray /
Oct 19, 2015; Philadelphia, PA, USA; Philadelphia Eagles head coach Chip Kelly and running back DeMarco Murray (29) walk off the field after win over the New York Giants at Lincoln Financial Field. The Eagles defeated the Giants, 27-7. Mandatory Credit: Eric Hartline-USA TODAY Sports /
2. Tennessee will use Murray better than Philadelphia
Murray in Chip Kelly's offense always felt like a strange fit, and the 2015 season showed why so many were apprehensive about adding him in free agency. While part of Murray's down season was due to wear and tear, Tennessee's offense can utilize him much more effectively than Philadelphia.
In four years with Dallas, Murray was used as a straight power back with great success. The Cowboys' fantastic offensive line helped Murray's stats, but it was clear his best role was as a downhill runner, as he could use his 6-0, 217 pound frame to shed contact.
The Eagles decided to try to fit Murray into a much different role, and it did not work nearly as well. Murray was used primarily on lateral runs and sweeps, and he doesn't have the speed to be as successful in that role, particularly at 28 years old.
Tennessee's offense will allow Murray to once again be a powerful downhill runner. Mike Mularkey will typically have Mariota line up under center on running plays, and will use Murray on basic zone runs rather than lateral sweeps.
In addition, Murray clearly wore down in the second half of last year after getting so many touches per game in Kelly's ultra-quick offense. The Titans will use Murray as the bell cow, but will also look to get Cobb a few touches every game to see if they have anything with him.
While Murray may never get back to his Dallas levels of production, Tennessee will offer him an opportunity to play in the type of offense he can be most successful in.
Next: 1. Better draft investments