UCLA vs USC live stream: Watch Pac-12 Tournament online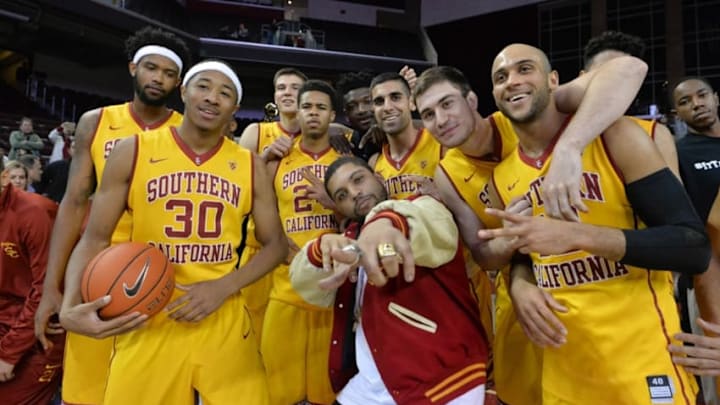 Pac-12 play was not kind to the UCLA Bruins this season. Fighting through non-conference to a 9-4 record, Steve Alford knew that his guys would have to put together a special run in order to make the NCAA Tournament. However, the Bruins were just 6-12 in the Pac-12 and 15-16 overall. UCLA finished the season with four straight losses.
Related Story: Best live streams to watch TV shows, sports online
Despite the poor play overall, Isaac Hamilton had a nice season, putting up a team-high 17.1 points while adding 4.4 rebounds and 3.2 assists per game. Bryce Alford — yes, the coach's son — is second on the team with 16.3 points while leading the way with 5.3 assists and 71 three-pointers made.
The rivalry will be in full-swing as the USC Trojans will be facing off against the Bruins in the Pac-12 Tournament's first round. Ranked at one point this season, Andy Enfield's team was looking like a lock to make the NCAA Tournament, but now it seems like a win or two will be needed in the conference tourney in order to get in for sure.
The 20-11 Trojans lost six of eight games to finish the regular season, going from 18-5 to 20-11 in no time. They're led by Jordan McLaughlin who is averaging 12.9 points and 4.9 assists per game. Nikola Jovanovic is second with 12.1 points while leading the Trojans with 7.0 rebounds. To no one's surprise, Enfield's team can score with the best.
Details for Wednesday's UCLA vs USC game are below: 
Date: Wednesday, March 9
Start Time: 9:00 p.m. ET
Location: Las Vegas, NV
Arena: MGM Grand
TV Info: Pac-12 Network
Live Stream: Pac-12 Networks Live
Radio: For UCLA radio affiliates, click here. For USC radio affiliates, click here.