2016 MLB Season: AL Central Preview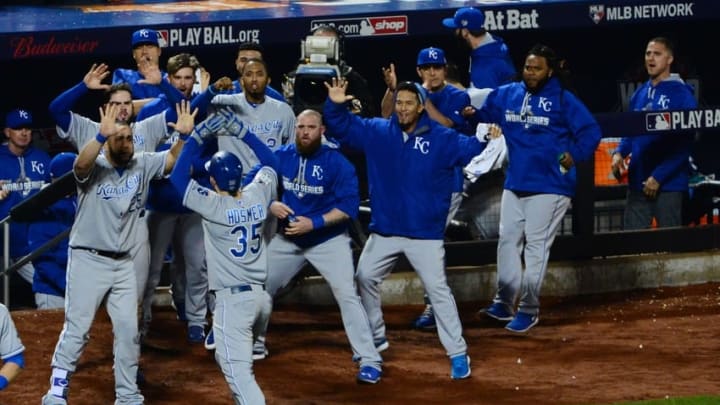 Nov 1, 2015; New York City, NY, USA; Kansas City Royals first baseman Eric Hosmer (35) celebrates with teammates after scoring a run against the New York Mets in the 9th inning in game five of the World Series at Citi Field. Mandatory Credit: Jeff Curry-USA TODAY Sports /
The 2016 MLB season is almost upon us and we take a look a the AL Central.
The great Joe DiMaggio once described Opening Day by stating, "You look forward to it like a birthday party when you're a kid. You think something wonderful is going to happen."
With this said, the 2016 Major League Baseball Season is quickly approaching with the first game slated for Sunday night on April 3rd, as we'll witness a World Series rematch between the Kansas City Royals and New York Mets. Entering the season, the Royals are viewed by many as the favorite to repeat as the American League Central champions. However, their road will not be that easy with many other teams proving they possess legitimate talent. Due to the depth and quality from top-to-bottom, I find the Central to be one of the more intriguing divisions in baseball. Despite the Royals coming off of back-to-back World Series appearances, it will likely take all they got to withstand the trenches of the Central.
Although the quality and caliber of some of the players in the division aren't questionable, the teams are also loaded with questions that will only be answered throughout the season. Can K-Rod stabilize a Tigers bullpen that's struggled in recent seasons? Will all of the White Sox's off-season additions make an impact on where they rank in the standings? Can the Indians put it all together and make the run many envisioned for them last year? Was the Twins' surprisingly strong season last year the real deal or simply a mirage? Throughout this article, I'll supply a preview of each AL Central team, as well as a projection on how they'll fair as the season progresses.
Next: 5. Minnesota Twins