Where is the 2017 Final Four?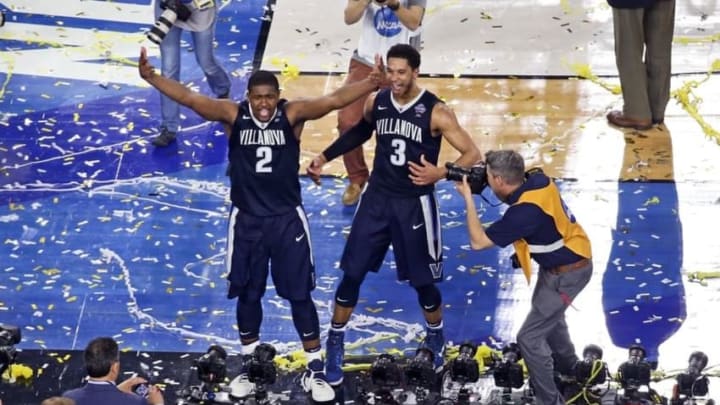 Apr 4, 2016; Houston, TX, USA; Villanova Wildcats forward Kris Jenkins (2) and guard Josh Hart (3) celebrate after defeating the North Carolina Tar Heels in the championship game of the 2016 NCAA Men /
Where will the 2017 Final Four be held? 
March Madness is every college basketball fan's favorite time of the year. When the Final Four comes around, everyone's attention is on NCAA basketball. Last year, it was held in Houston, Texas. For the 2016-17 college basketball season, the 2017 Final Four will be held at Arizona State University for the men, while the women's tournament will be held in Dallas, Texas.
If you would like to buy tickets to the Final Four, you can buy them through the NCAA. Travel information, including nearby hotels and attractions, can be found on the official website. As always, there is much more to the Final Four than just the games. This year, there will be a music festival as well as a Fan Fest. Also, each of the participating teams will be having an open practice, free for all fans to attend. Likewise, the women's Final Four will have similar events, including an open practice for all participating teams.
Who will be in the Final Four for the men? It's always hard to tell, but it wouldn't surprise anyone if the Kansas Jayhawks are in it. They are ranked second in the preseason polls and are bringing in a very talented freshman in Josh Jackson. The Duke Blue Devils are no strangers to the Final Four. This year, they'll be bringing in some talented freshmen. Combined with their veteran leadership and the coaching magic of Mike Krzyzewski, the Blue Devils are expected to be among the top teams in the nation.
Related Story: 12 biggest Cinderellas in March Madness History
For the women, the University of Connecticut Huskies are obviously a favorite. They are the best team in the nation until someone proves otherwise. Notre Dame and South Carolina should give the Huskies a good challenge.