10 best NCAA Tournament Sweet 16 moments of all time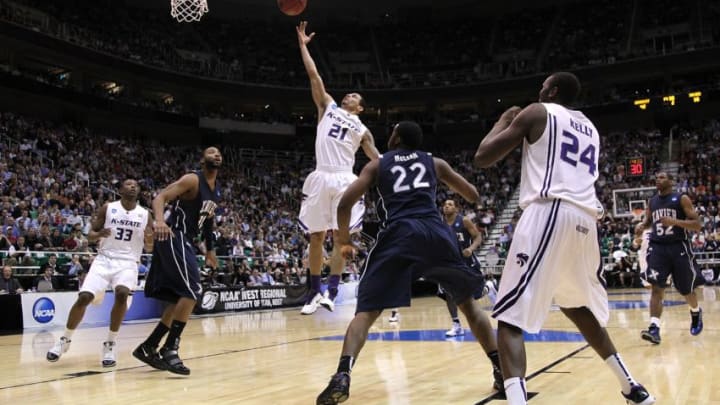 SALT LAKE CITY - MARCH 25: Denis Clemente /
5. Hamilton Rips out the Washington Huskies' heart – 1998
In what would become a precursor to their first ever National Championship, Rip Hamilton hit a buzzer beater against the Washington Huskies that remains a part of UConn lore.
They came into the Tournament in 1998 as a No. 2 seed and full of hope. But Washington reached the Sweet 16 as an 11 seed and had one goal on their mind: upset. They were on the verge of doing so until a frantic final 15-second sequence.
Everyone on the court converged inside the paint, UConn did it in the hopes of getting a basket, while Washington tried their best to prevent one. While Washington's interior defense was good enough to contest UConn's shots and make life difficult for them, they couldn't grab the defensive rebound they were desperately seeking.
The first rebound UConn got went out to Rip Hamilton, whose shot fell short. But with 1.5 seconds left, the ball came back to him, and he tried again. He got a shot off as he was falling, and it turned out to be just good enough to beat the buzzer and break Washington's heart. As far as final sequences go, you can't get much better than that.
In the Elite Eight, UConn came up short against No. 1 seed North Carolina. But having to play in Greensboro put them at a tremendous disadvantage. However, UConn learned from that experience and made it all the way to their first Championship Game the following year. They beat Duke and successfully got revenge on Christian Laettner. But Hamilton says some people talk about his shot even more than that championship team.