2017 NBA Draft GIF Grades Jun 22, 2017; Brooklyn, NY, USA; LaVar Ball takes photos with fans during the first round of the 2017 NBA Draft at Barclays Center. Mandatory Credit: Brad Penner-USA TODAY Sports /
The NBA Draft is a rapid distribution of talent — 60 picks over four hours, spreading talent, potential and optimism throughout the NBA. It can be a lot to take in and so you come seeking rapid analysis. But even reading 30 paragraphs about how each team did can seem overwhelming. That's why my analysis is boiled down to a bite-sized nugget. One gif for every team, expressing how they did on Draft Night.
Treat yo self.
Atlanta Hawks
Picks: John Collins (19), Tyler Dorsey (41), Alpha Kaba (60)
Grade:
Boston Celtics
Picks: Jayson Tatum (3), Semi Ojeleye (37), Kadeem Allen (53), Jabari Bird (56)
Grade: 
Brooklyn Nets
Picks: Jarrett Allen (22), Alexander Vezenkov (57), D'Angelo Russell (trade)
Grade:
Charlotte Hornets
Picks: Malik Monk (11), Dwayne Bacon (40), Dwight Howard (trade)
Grade: 
Chicago Bulls
Picks: Lauri Markkanen (7), Zach Lavine (trade), Kris Dunn (trade), Adios Jimmy Butler
Grade: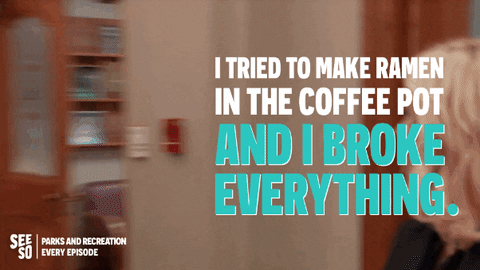 Dallas Mavericks
Picks: Dennis Smith Jr. (9)
Grade:
Denver Nuggets
Picks: Tyler Lydon (24), Vlatko Cancar (49), Monte Morris (51), Trey Lyles (trade)
Grade:
Detroit Pistons
Picks: Luke Kennard (12)
Grade:
Golden State Warriors
Picks: Jordan Bell (38)
Grade:
Houston Rockets
Picks: Isaiah Hartenstein (43)
Grade:
Indiana Pacers
Picks: TJ Leaf (18), Ike Anigbogu (47), Edmond Sumner (52)
Grade:
Los Angeles Clippers
Picks: Jawun Evans (39), Sindarius Thornwell (48)
Grade:
Los Angeles Lakers
Picks: Lonzo Ball (2), Kyle Kuzma (27), Josh Hart (30), Thomas Bryant (42)
Grade:
Memphis Grizzlies
Picks: Ivan Rabb (35), Dillon Brooks (45)
Grade:
Miami Heat
Picks: Bam Adebayo (14)
Grade:
Milwaukee Bucks
Picks: D.J. Wilson (17), Sterling Brown (46)
Grade:
Minnesota Timberwolves
Picks: Justin Patton (16), Jimmy Butler (trade)
Grade:
New Orleans Pelicans
Picks: Frank Jackson (31)
Grade:
New York Knicks
Picks: Frank Ntilikina (8), Damyean Dotson (44), Ognjen Jaramaz (58)
Grade:
Oklahoma City Thunder
Picks: Terrance Ferguson (21)
Grade:
Orlando Magic
Picks: Jonathan Isaac (6), Wesley Iwundu (33)
Grade:
Philadelphia 76ers
Picks: Markelle Fultz (1), Anzejs Pasecniks (25), Jonah Bolden (36), Mattias Lessort (50)
Grade:
Phoenix Suns
Picks: Josh Jackson (4), Davon Reed (32), Alec Peters (54)
Grade:
Portland Trail Blazers
Picks: Zach Collins (10), Caleb Swanigan (26)
Grade:
Sacramento Kings
Picks: De'Aaron Fox (5), Justin Jackson (15), Harry Giles (20), Frank Mason (34)
Grade:
San Antonio Spurs
Picks: Derrick White (29), Jaron Blossomgame (59)
Grade:
Toronto Raptors
Picks: OG Anunoby (23)
Grade:
Utah Jazz
Picks: Donovan Mitchell (13), Tony Bradley (28), Nigel Williams-Goss (55)
Grade:
And that wraps it up folks. See you in a few weeks for The Big Cones of Dunshire Northeast Regional Championships.