Every MLB team's Mount Rushmore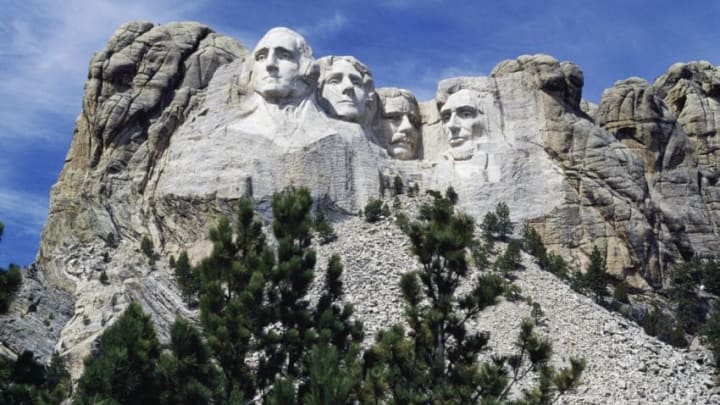 Photo by DeAgostini/Getty Images /
Photo by DeAgostini/Getty Images /
Each MLB team has players, managers and front office personnel who define the franchise. Here's the Mount Rushmore for each baseball team. 
Mount Rushmore was built to be a monument to four of the greatest United States presidents of all-time. George Washington, Thomas Jefferson, Theodore Roosevelt and Abraham Lincoln are important figures in American history. It's hard to imagine how different today's society would be without this quartet of greatness. Likewise, each MLB team has their own Washington, Jefferson, Roosevelt and Lincoln.
Four people, whether they are players, managers or owners, define each franchise. While this list will generally favor players over everyone else, if an owner or manager played that big of a role in defining the franchise, they'll get the nod. This list consists of the four players from each franchise who define its greatness.
There are some general guidelines. First of all, most players, with a few exceptions, will only represent one franchise. However, if a player played a huge role in the existence of more than one franchises, it certainly warrants an exception. A general rule of thumb is at least eight years with the franchise. However, there are a few players who transcend this rule and are great enough to merit ignoring it.
No matter how great or how weak a Mount Rushmore is, it's a tough decision. Sometimes, it's almost impossible to narrow the list down to just four individuals. In other cases, finding four people is a chore. Honorable mentions will be given to people who were very hard to leave off each franchise's list.
While each list might not include a more modern player, especially with older teams, recent history was taken into serious consideration for each list. The best thing about Mount Rushmore is everyone defines greatness differently. Everyone has different heroes. Feel free to discuss this list in the comments.
Without further ado, let's take a look at each MLB franchise's Mount Rushmore.