C.J. McCollum's Uber driver had some interesting NBA thoughts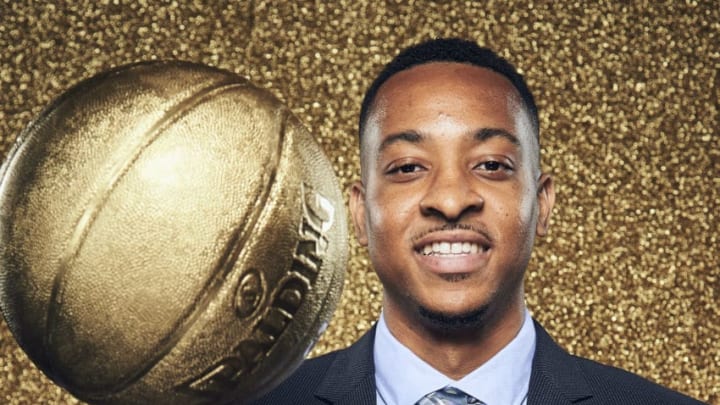 NEW YORK, NY - JUNE 26: C.J. McCollum #3 of the Portland Trail Blazers poses for a portrait at the NBA Awards Show on June 26, 2017 at Basketball City at Pier 36 in New York City, New York. NOTE TO USER: User expressly acknowledges and agrees that, by downloading and or using this photograph, user is consenting to the terms and conditions of Getty Images License Agreement. Mandatory Copyright Notice: Copyright 2017 NBAE (Photo by Jennifer Pottheiser/NBAE via Getty Images) /
C.J. McCollum had an interesting Uber ride to the airport over the weekend.
Portland Trailblazers' guard C.J. McCollum took an Uber ride over the weekend and was polite enough to video the expletive filled ride for us.
In this short clip, the driver had some thoughts on LaMarcus Aldridge, the Showtime Lakers, and the 3-point barrage that's hitting the league. He saved his biggest amount of shade for the Golden State Warriors.
It's safe to assume that this takes place somewhere around Portland. LaMarcus Aldridge famously left the Blazers for the San Antonio Spurs prior to the 2015 season. The Uber driver correctly stated that LMA's best years were in Portland. He also claimed that he "jump-shipped".
The driver didn't hold back on his disdain for the Golden State Warriors either, claiming to "hate those *************".
He also went on about the state of stars sharing the court in the NBA. McCollum's driver referenced the Durant and Westbrook feud. Before jumping into Shaq/Kobe, and Magic/Kareem. Even going into how Magic and Kareem made it work and never even, "went out and had lunch together."
The driver shared some praise for McCollum's work ethic and constantly improving. McCollum won Most Improved Player for the 2015-16 season and has increased his scoring every season in the league. McCollum and the driver shared a mutual anticipation for the NBA season that's about to start.
Next: Which NBA Team Has The Best Uniform of All-Time?
The driver had McCollum laughing really hard with a line that C.J. claimed to want to steal. It was hard to distinguish what was said but McCollum seemed to really enjoy it.
The video ends with the driver going into detail about some of his business ventures and troubles. Anyone who's taken an Uber has had an experience like this. Hopefully C.J. gave this man the five stars he deserves.