Fantasy Baseball 2018: Draft a rotation without an ace
With the draft day price for the elite pitchers so high, why not pass on the top names and create a championship winning rotation from outside of the top-20?
This season there are four standout starting pitchers: Clayton Kershaw, Max Scherzer, Chris Sale and Corey Kluber.
It seems difficult to believe, but one of this awesome quartet will be a bust this season. That's a late-first/early-second round pick down the drain.
Last year, the first four starters off the board were Kershaw, Scherzer, Madison Bumgarner and Noah Syndergaard. Bumgarner missed 12 weeks due to a dirt bike accident, and issues with his shoulder, biceps and a lat tear conspired to restrict Syndergaard to just 30⅓ innings.
There is an inherent risk when drafting pitchers and that risk is multiplied if you have invested early-round picks.
It is possible to create a championship winning rotation from players drafted outside of the top-20; you just have to pick the right ones. Last season, Zack Greinke, Jimmy Nelson, Aaron Nola, Robbie Ray and Luis Severino were all taken outside of the top-20.
By avoiding pitchers in the first 75 picks, you can load up on hitters to create the best offensive lineup in your league.
With 2.98 ERA, the Mariners' left-hander had an excellent season, but as his FIP was even lower, there is a likelihood of even better results if he makes no changes at all. And he doesn't need to make changes, 29-year-old has an exquisite three-pitch repertoire which generates a 28% strikeout rate, including an elite swinging strike rate of 12.5%.
In 2017, Paxton was again limited to fewer than 140 innings, and it is the injury risk that is keeping his draft position low. If he stays healthy to throw 190 innings, he will be a top-5 pitcher and Cy Young Award candidate.
The 29-year-old was not as bad as his 4.74 ERA suggests, but that gives the potential for value on draft day as it keeps him out of the top-20 starters. Before last season, Tanaka had made 75 starts with 3.12 ERA and a strikeout rate of 8.20 SO/9 with an exceptional 1.05 WHIP.
Tanaka is susceptible to the long ball. Only Rick Porcello and John Lackey allowed more home runs than the 35 that Tanaka gave up, which included four in one start. The fact that no starter was punished more by fly balls going for home runs suggests that Tanaka will enjoy greater success this season when this league-leading 21.2% HR/FB rate normalizes.
The Indians' starter splits opinions both on and off of the field, but it is easy to see that he could be on the verge of establishing himself as one of the aces in the game. If everything comes together, Bauer has top-5 potential.
He started the season in erratic fashion but finished like a stud with 2.42 ERA over his final 12 starts. His full-season 4.19 ERA will keep his draft position low and gives the opportunity for a value pick.
The 27-year-old made a career-high 31 starts with a strikeout rate of 10.0 SO/9, which was the highest rate of his life and one of the best in the league. 2018 could be the season that the former third-overall pick reaches the potential that he has promised for so many years.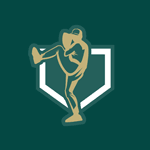 Want your voice heard? Join the Just Fantasy Baseball team!
Write for us!
If I wrote an article about an 'all-boring' rotation, then the Giants' right-hander would spearhead it. Samardzija might be a boring fantasy option, but he is an excellent pitcher. Demonstrating elite control, the right-hander led the league with 1.39 BB/9.
We have entered an era of reduced workloads for pitchers, yet Samardzija is one of only five starters to have thrown at least 200 innings in each of the last three seasons.
The 33-year-old will still be making half of his starts in the pitcher-friendly environment of AT&T Park, but this season he will be supported by a vastly improved defense.
The Giants will not be as bad as last years, so Samardzija is more likely to get 15 wins than tagged with 15 losses again.
In fantasy baseball, Samardzija is not a sexy name (partly because it is so difficult to spell correctly), but he balances out a rotation of risky picks with 200 solid innings of pretty good ratios.
The veteran starter departed Game 4 of the World Series in the seventh inning, having only allowed one run on three hits with seven strikeouts. It was the first time many casual fans had seen the revitalized Morton in action.
He is an extreme groundball pitcher with an elite strikeout rate. There were only five starters last season who induced more than 50% ground balls with a strikeout rate of over 25%. Ground balls and strikeouts are the holy grail of pitching.
Morton offers ace potential but he has never thrown more than 175 innings, and the Astros are more likely to pull him after five innings than let him throw seven. Despite that, he offers a level of elite pitching not usually seen outside of the top-25 starters.
By pairing Morton with Samardzija you get elite stuff and heavyweight workloads but for a low draft cost. Tanaka, Bauer and Paxton all have top-10 potential.
Although we all want to have the elite starters in our rotation, taking one, two or three in the first seven rounds dramatically reduces the level of hitters you can take. And drafting pitchers in the top-20 is no guarantee of success; just ask the owners who took Rick Porcello (4.65 ERA), Johnny Cueto (4.52 ERA) or Cole Hamels (4.20 ERA).