NFL free agency update: Morgan Burnett signs with Steelers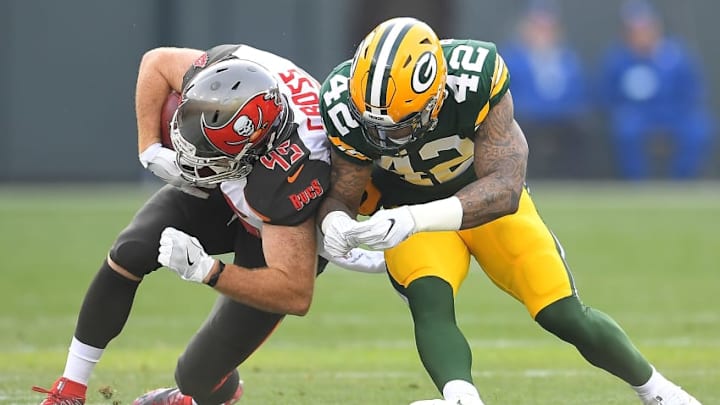 GREEN BAY, WI - DECEMBER 03: Alan Cross /
The Pittsburgh Steelers finally made their first important addition of the offseason, signing safety Morgan Burnett to solidify the secondary.
For the black and gold, last season ended with Blake Bortles and the Jacksonville Jaguars hanging 45 points on the Pittsburgh Steelers at Heinz Field in the AFC Divisional round.
This time around, general manager Kevin Colbert is hoping to avoid that kind of defensive meltdown. On Tuesday morning, the Steelers agreed to terms with free-agent safety Morgan Burnett, who previously played with the Green Bay Packers.
Burnett, 29, played his first eight seasons at the Frozen Tundra before hitting free agency for the first time. He has never been named an All-Pro or to the Pro Bowl, but he's been a solid, steady performer on the back end of a defense. The major concern for him has continued to be injuries, with Burnett not being able to play 16 games in each of the previous five campaigns.
Contract details
While we aren't sure of the structure, signing Burnett for three years and $15 million is good value for Pittsburgh. The guess here is that the Steelers can get out of the deal after two seasons if they would like, making it two years and $10 million, in essence.
National reaction
Grade
The contract handed out for Burnett's talent is fantastic value, but the injuries have to be accounted for. Additionally, Pittsburgh already has an injury-prone corner in Joe Haden, so it is gambling heavily on good health for players who don't typically have it.
Grade: B+