DFS Golf: Masters' GPP Sleeper Picks
DFS Golf: Masters' GPP Sleeper Picks
As with any golf tournament, you can't rely on just your studs to win you a large Multi Entry GPP in DFS, it takes a village as they say, and often times you need one, two, maybe even three players in the 7K range to perform at 10x value to help you win.  With the Masters' soft pricing finding the low owned sleepers who have the potential to finish in the top ten is even harder than normal. With any GPP your goal should be to create a lineup that can win it all, not just min cash. If you want to just double up your money, you should be playing double ups, 50/50's, or head to heads. Don't waste money in a big GPP with a 'safe' lineup. The goal of this article is to help you identify some of those sleeper picks that can help you win the big prize pool GPP's at the Masters!
Before we start looking at this years' sleepers, lets look back at the optimal lineups of the past few Masters' to get a feel of what sort of roster construction we need. I'll be using DraftKings pricing but the players are usually the same for each site.
2017 Masters Optimal Lineup 
Player                      Price                 DK Points                 Value                Cuts Made 
Sergio Garcia:        $8300                  107.5                        13x                         7/7
Justin Rose:           $9200                   99.5                         10.8x                       8/8
Matt Kuchar:         $7400                   96.5                          13x                         9/13
Thomas Pieters:   $7700                  94.0                          12.2x                      1/3
Charl Schwartzel: $7900                  89.5                           11.3x                      6/7
Paul Casey:            $7800 .                79.0                            10.1x                  12/13
Totals:                     $48300 .              566.0
The optimal lineup last year at the Master's was the true optimal lineup as these 6 were the 6 highest scoring players in terms of DK points. Sometimes that doesn't work in terms of salary, but it does here. The other big factor to notice is that it doesn't include any of the players from the 10K Range. We almost always have 5 guys in the 10K price range on DK and it's very difficult for them to provide true value unless they win, yet often DFS Players feel the need to cram them into their lineups. True value is anything over 10x (Points/Price x 1000) It's interesting to note that this optimal lineup is WELL under the 50K salary cap. I often think it gives you an edge especially in large tournaments to be under the cap as you won't see your lineup duplicated.
Looking at the cuts made section, all 6 of these guys were playing extremely well coming in, with the exception of maybe Pieters, but the cut he did make was a second place finish at the Genesis. Form is important here, especially over the past few months. I don't think you should panic if a guy misses the cut the week before (a la Jordan Spieth last year) but I wouldn't be overweight on a guy who is only making 50% of the cuts, even if he is scoring really well.
It's also worth noting that Pieters was playing in the Masters for the first time. While debutants haven't won a Masters since Fuzzy Zoeller, they can perform very well here. And while course history and knowing where to place is very important, good players can play well anywhere, so while you don't have to be scared off because its their first time,  I don't want to be sweating a first timer coming through Amen Corner for only the second time on Friday, flirting with the cut line.
2016 Masters Optimal Lineup 
Player                      Price                 DK Points                 Value                Cuts Made 
Jordan Spieth        $12300               101.0                        8.2x                         6/7
Danny Willett:       $8000                 93.5                         11.7x                       3/3
Lee Westwood:    $7300                  82.5                         11.3x                       0/1
Paul Casey:           $7700                  80.0                          10.4x                      7/8
J.B. Holmes:         $7400                  79.0                           10.7x                      7/7
Dustin Johnson:  $10200 .             78.5                            7.7x                       7/7
Totals:                     $45700 .           514.0
Again, we see that the total for the optimal lineup with the top six scorers is well below the 50K Salary cap. I'm not suggesting that you make a lineup that comes in 5000 dollars below the cap, but this reinforces the theory that you don't have to, and in my opinion shouldn't spend your entire salary cap, particularly at majors where the pricing is extremely soft.
While the optimal lineup from 2017 was a very balanced one, this is more of a stars and scrubs approach, if you can call Casey, Holmes, and Westwood scrubs. Two players above 10K and the rest from the 7K range. While Spieth doesn't necessarily provide 10x value, he did lead the tournament in DK points, which is what you need from those super high price players. Again we see guys with excellent form coming in, most not missing a cut prior to the Masters.
We see Paul Casey in the optimal lineup again which seems to be a trend, which we will talk about later. For you to be successful you need your 7K players to get 10x value at a minimum. For them to get that sort of production they need to make a lot of birdies and finish in the Top Ten and have real win potential. If you don't think a guy in the 7K range has a chance to win, then you better not have him in your lineup. All of the guys in the 7K range for this lineup were either playing well like JB Holmes or proven Masters' course horses like Lee Westwood and Paul Casey. Willett was a bit out of the blue, but he had been playing brilliantly on the Euro tour all year.
As you can see from the past two years of optimal lineups you can approach this two different ways, either a stars and scrubs line up or a balanced one, but for each the key is finding 3-4 values in the 7K range to be successful. If you really dig deep, most years the top end players are interchangeable for the most part, but if you can hit on the 3-4 guys in that 7K range that contend, you are set for a big day. We want players with win potential who can score and either playing well, have good course history, or both! Let's take a look and see if we can help you take down a big GPP!
DFS Golf: 6K/7K GPP Sleeper Picks
First, lets look at who is priced in this range and then we can start to eliminate players based on either our custom model ranks, course history, or ownership. I'm extending below the 7K range a bit as there is some players down there who I think are viable punts, and could contend.
$7900-$7500                                            $7500-$7000 
Louis Oosthuizen                                      Tony Finau                   Hao Tong Li
Henrik Stenson                                          Charl Schwartzel        Shubhankar Sharma
Tyrell Hatton                                              Branden Grace            Charley Hoffman
Patrick Reed                                              Rafa Cabrera-Bello    Kiradech Aphibarnrat
Patrick Cantlay                                         Matt Fitzpatrick           Russell Henley
Matt Kuchar                                              Webb Simpson            Francesco Molinari
Xander Schaufelle                                   Adam Hadwin              Ryan Moore
Brian Harman                                           Kevin Kisner                 Ross Fisher
Daniel Berger                                           Gary Woodland            Zach Johnson
$6900-$6800 
Pat Perez
Martin Kaymer
Kevin Chappell
Brendan Steele
Bryson DeChambeau
Kyle Stanley
Jason Dufner
Danny Willett
Bernd Wiesberger
This list includes 36 players and we need to get it down to around 6-8 players that we can target in our lineups. Right off the bat lets get rid of the players who are playing poorly right now. If we look back at those optimal lineups from the past two years, current form/making cuts is a big factor, possibly even more so than course history. So lets eliminate anyone who has made less than 50% of their cuts on the year.
Bye Bye – Danny Willett 
Ok, so that gets us down to 35… not what I was expecting. Next lets look at course history and see if anyone has struggled to make the cut here in multiple years. Obviously if we want to cash we NEED get 6/6 through the cut. This year's Masters only has 86 entrants, and top 50 make the cut, plus anyone who is within 10 shots of the lead, so that number could be very high, and many years it is, so if you aren't making the cut in multiple years you most likely aren't just all of sudden going to contend. Let's get rid of anyone missing more than 50% of the cuts in their appearances here in the last 5 years.
Bye Bye – Patrick Reed, Brendan Grace, Webb Simpson, Gary Woodland, Zach Johnson
Hey! We're down to 30!
Before we get into the statistical side of this, we need potential to finish highly here, so lets look and see if we can get rid of anyone who hasn't had a top twenty at Augusta in the last 5 years. I'm going to limit this to only the players who have played here two times minimum. I know this benefits guys without much history here, but if you have history here and don't play well, again, you 're not going to all of a sudden just contend.
See ya – Kevin Kisner, Francesco Molinari, Jason Dufner, and Martin Kaymer (Kaymer had a t16 last year but other than that never finished higher than 31st before that.)
26 left. Now lets look at our custom stat model for the Master's and get this list down to 15. We will start with our full model, that looks at Par 5 Scoring, Birdies, Greens in Regulation, SG Ball Striking, and SG. T2G.
Top 15:
Charley Hoffman
Patrick Cantlay
Xander Schaufelle
Brendan Steele
Pat Perez
Henrik Stenson
Tony Finau
Bryson DeChambeau
Matt Kuchar
Kyle Stanley
Kevin Chappell
Daniel Berger
Charl Schwartzel
Ross Fisher
Louis Ootshuizen/Jimmy Walker (tie)
So now we've got it down to 16, which means we say a fond farewell to these ten players: Brian Harman, Matt Fitzpatrick, Ryan Moore, Russell Henley, Bernd Wiesberger, Adam Hadwin, Shubhankar Sharma, Rafa Cabrera-Bello, and Hao-Tong Li. 
From this Sweet Sixteen we need to find a core to build our lineups around. Ownership is extremely important and I'm going to eliminate any players from this group that I feel will be 'Chalk' or owned higher than 20%.
Early on it looks like the "Chalk" at this range will be Matt Kuchar, Kevin Chappell, and Henrik Stenson. Bryson DeChambeau could end up there but right now it doesn't appear he will be over 20%. So that brings us down to 14. While First timers at Augusta have success occasionally (See Pieters last year.) It's not something that I'm willing to bank a significant amount of bankroll on. They could do well, but it seems like the next logical step in our elimination game is to finally cut down the debutantes. We bid a sad good-bye to Tony Finau, Xander Schaufelle, and Kyle Stanley. 
So who is left?! We've got the list down to nine players.
Charley Hoffman
Patrick Cantlay
Brendan Steele
Pat Perez
Daniel Berger
Charl Schwartzel
Louis Oosthuizen
Ross Fisher
Jimmy Walker
I couldn't fault you for playing any of these guys in your lineup, but 9 players in this range is too many for me. So since all of these players (besides Cantlay, but he made the cut as an amateur) have played a minimum of 4 rounds at Augusta, I'll use our Augusta Custom Stats Model that focuses on solely the players stats at Augusta in Par 5 Scoring, Greens in Regulation Gained, Birdies Gained, and Bogeys Avoided.
They Rank out like this:
Charley Hoffman
Daniel Berger
Louis Oosthuizen
Pat Perez
Charl Schwartzel
Bryson DeChambeau
Ross Fisher
Jimmy Walker
Patrick Cantlay (Played as an AM, no SG data)
For me, my core for this range is going to be Charley Hoffman, Daniel Berger, and Louis Oosthuizen. I also REALLY like Jimmy Walker. He's never missed the cut here and last year when he was AWFUL, he finished Top 20. Again, I would recommend rostering any of these 9. If I'm being honest, I'll probably stay away from Schwartzel and Fisher, but the argument can be made for both. Bryson has been mashing par 5's and if he can keep his cool he could contend here. Pat Perez is a wild card and he could mash value or MC, you have to be willing to take that with him, but he is the 19th ranked golfer in the world and he is priced as the 49th ranked golfer on DK, that just doesn't make sense. He also played great on the weekend last year to finish Top 20. Patrick Cantlay could be great here, he has the mentality and the game to win a major championship. He's been in the pressure cooker before and played well, so while this is his first professional start at the Masters, if he finds himself in the hunt come the weekend, I don't see him fading down the stretch.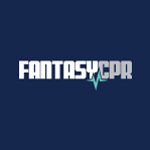 Hopefully this article has helped you identify some value in the 7K range for GPP's and I would LOVE to see someone who doesn't have 150 entries in the Millionaire Maker on DK take it down! If you have any questions be sure to check us out on twitter @FantasyCPR or my personal account, @DFSupnorth. I have info about our DK contest for Fantasy CPR users on my twitter account as well! Good Luck and be on the look out for my article next week about which of the high salary players you should be building your roster around!