Listen to Villanova broadcast lose their minds over National Championship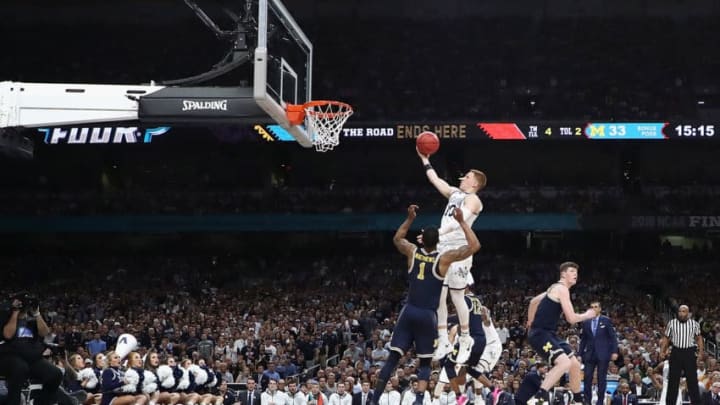 SAN ANTONIO, TX - APRIL 02: Donte DiVincenzo /
Villanova won its second National Championship in three years, and listening to the home broadcast is pure bliss.
For the second time in three years, Villanova will be raising a national championship banner into its rafters. Jay Wright's squad blew the doors off Michigan on Monday night in what amounted to a public execution.
Michigan had a good run, and they gave Nova an early scare by starting hot and controlling most of the first half. That all came crashing down at halftime when the Wildcats took the lead and never looked back.
From the halfway point on, it was bloodsport.
Credit Villanova with not panicking on the biggest stage of the College Basketball season. A lesser team might have buckled under the pressure of Michigan swaggering out to an early lead but that team wouldn't have Jay Wright as its coach.
On the one hand, we had the screams of pain from Michigan fans. On the other, we had the jubilant sound of pure bliss. Villanova worked hard for this and listening to the home broadcast celebrate the win highlights just how long of a journey this was.
There's no reason to believe this will be the last time we hear that, either. When Nova won two years ago, we all assumed it would be more of the same ebb-and-flow the madness of March usually produces.
Jay Wright had other plans, and two years later he was back on top. The idea that he can't bring another Nova team to the National Championship again next year dwindles with each consideration of how damn good he makes the teams he coaches.
Nova fans will have this call on loop for a while but don't be surprised if there's a fresh edition this time next year.