Is Riverdale new tonight, April 4?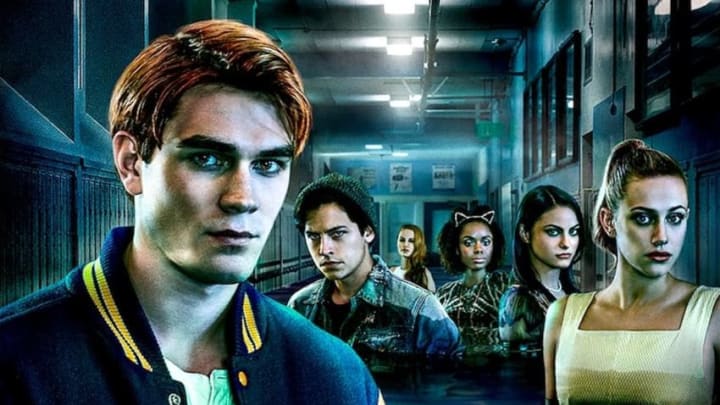 Image courtesy of The CW /
Before its final run of episodes, Riverdale is taking a break for a couple of weeks so that the end of season 2 will coincide with the traditional May Sweeps period.
It is time, the Riverdale High School spring musical right around the corner. But first, Riverdale is taking a break before starting its final run of season 2 episodes.
The show will return with new episodes on Wednesday, April 18, and Carrie: The Musical will be front and center. Turns out the in addition to running for student body president, and dealing with the general insanity that must come with living in Riverdale, the core four had time to be in the musical.
A secret musical apparently because the first mention of its existence in the show, was during the closing moments of last week's episode. Cheryl Blossom, back at school after being saved from the nuns, confronts Kevin (the director of the musical) and insists that she must play the lead.
From the cast list released released back when the musical episode was first announced, Cheryl will in fact be playing Carrie. It also looks like Betty and Archie will need to interact again as they are playing the musical's perfect couple, Tommy and Sue.
And it turns out that all of those musical moments throughout the series so far have been preparation for this episode. It's an hour of Riverdale that is set to feature 11 songs, as we get to watch Jughead's documentary about the musical.
What will be interesting to see is if the episode connects to any of the larger storylines going on, or if the musical will be a standalone episode. If the latter is the case, that will leave Riverdale with even less time to wrap up the many storylines it currently had on the go.
As fun as the musical will be, the final episodes could become even more of a sprint. The show needs to wrap up the Mayor's race, the Lodges' plan to convert Southside High into a prison, who Chic is actually up to, who his father is, and the Blossom's fight over the maple syrup empire.
Related Story: Riverdale is getting a third season, but should it be shorter?
Luckily, Riversdale is now officially returning for a third season, so whatever storylines don't get wrapped up by the end of this season can continue next year. But that is still a lot of ground to cover in the final six, maybe five, episodes. And apparently the Black Hood will be returning at some point before the end of season 2.
Sadly, it looks like episodes of Riverdale becoming more focused on a single storyline as the season comes to an end seems unlikely.