5 best dunks of the 2017-18 NBA season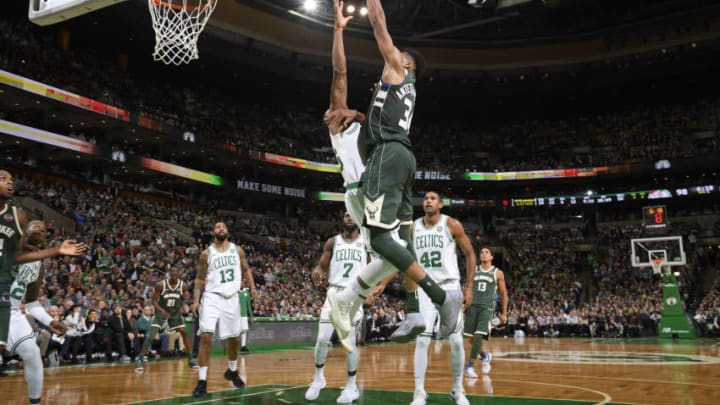 BOSTON, MA - December 4: Giannis Antetokounmpo /
This is not how one goes about introducing yourself to a fanbase.
While this dunk is extremely special, it is even more noteworthy because of the business decision Blake Griffin makes in a situation where he ought to have made more of an effort.
DeRozan grabs the defensive rebound with just a few seconds left in the game. He's already scored 25 points in the half to keep the Raptors in the game. Did they need this win to clinch the No. 1 seed at the end of the season? No. But a win is a win is a win, and DeRozan wants a win.
He flings the ball ahead of him, racing it and the clock down the court. He crosses halfcourt with murder on his mind, getting past Ish Smith and seeing an open path to the rim. He breaches the 3-point line, and Blake Griffin, the new star of the Detroit Pistons, takes a step away from the perimeter where's he picked up his man in transition, then decides, "Hell nah, I'm not going to be in no one's poster." Anthony Tolliver reacts when he sees Griffin flee the field of battle, diving to the rim and elevating to try to deter the game-winning field goal attempt. DeRozan and Tolliver leave the floor simultaneously, meeting at the rim, where DeRozan hurls in a two-handed dunk while getting fouled.
Wow. Just a remarkable play by all involved, and DeRozan was able to win the game for Toronto on that beautiful dunk.