30 best NBA poster dunks of all time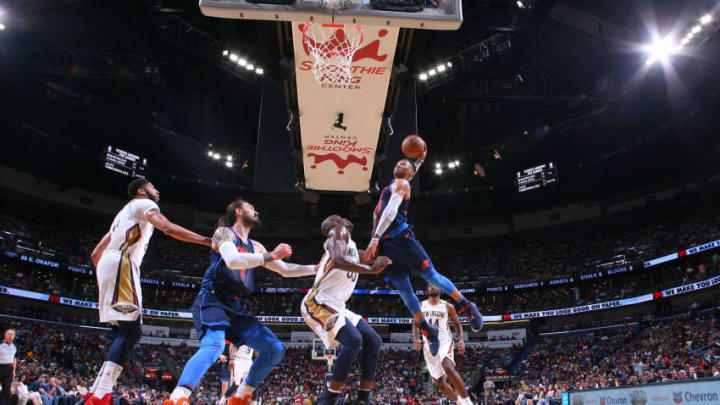 NEW ORLEANS, LA - APRIL 1: Russell Westbrook /
How do you even begin to rank the 30 greatest poster dunks of all time? We don't know, either, but here are 30 of our favorite in NBA history.
Even in the midst of the NBA playoffs, there are few things you can go back to over and over again and never get tired of it, and that's a collection of the greatest poster dunks of all time.
We know ranking these things turn into to touchy subjects for some, so this list is completely random and not ranked from best to worst or the other way around. We also know that there are way more than 30 incredible poster dunks, some of which you may feel like belong on this list.
Rest assured, we completely agree with you. If your favorite dunk isn't here, it absolutely should be. If you feel like you still need to let us know, find us on Facebook or Twitter and politely yell at us with links to dunks that we missed and we might politely yell back at you.
Regardless of how you feel about the list, there is definitely something here for everyone because, at the end of the day, it's guys getting destroyed at the rim for our mindless entertainment.
With that being said, let's get into it with Blake Griffin doing incredibly mean things to Kendrick Perkins.