Fantasy Baseball 2018: These closer jobs may change soon
The volatile closer position will host many changes for teams this summer. If you need saves, keep an eye on the Tigers, Marlins, White Sox and Twins situations.
The fickle nature of the closer role requires fantasy owners to read up-to-the-minute player news. In most fantasy leagues there's a stark difference in value between setup men and closers. This leads the most competitive owners to monitor relief pitching roles daily if not hourly.
Leagues with both holds and saves categories put owners in a much safer position. Holds allow you to hedge your bets with closer roles. A closer who loses his job can still usually provide value with holds. There's even less to fret if you have the ideal ownership of both a closer and his setup man next in line for saves. Reading the word "committee" in your player's notes doesn't sting so badly.
Without a holds category though, a closer's value is at a premium. Multiple teams have already experienced a change at the position due to performance or injury. As more closers undoubtedly lose their jobs owners will rush to the waiver wire for replacements.
You can preempt that scramble now if you have the roster space for a speculative add. You may not be able to acquire a closer on a contender to land you thirty saves. There are a few relief pitchers to target though as their teams' closer situation plays out.
Miami Marlins
The 30 percent of Yahoo fantasy owners holding Kyle Barraclough have a legitimate reason to be frustrated. The Marlins' reliever has outperformed teammate and closer Brad Ziegler since the start of the 2017 season. He was a solid candidate to take over closing duties during last season. He continues to put up better numbers in the first month of 2018 yet remains in the setup role.
Barraclough's 22 strikeouts in 12.2 innings is an impressive stat which has contributed to a cool 2.13 ERA. In the same number of innings, Ziegler has put up a 7.11 ERA with just 9 strikeouts. This is following a 2017 season which saw his ERA balloon to 4.79 while Barraclough worked to a solid 3.00 ERA.
There isn't a genuine debate as to who has been more effective. However, Brad Ziegler is in the second year of a two-year contract for the rebuilding Marlins. Miami's priority is the acquisition and development of youth. Maybe Derek Jeter and the Marlins brass are looking to establish Ziegler's trade value in the eyes of a contending team.
Keeping Ziegler as the closer could be a two-fold gain as Barraclough is up for arbitration in 2019. Arbitration cases for relievers can be won or lost at the hand of the arguably overvalued save statistic. Putting off save opportunities for Barraclough could save the frugal Marlins in payroll.
Whatever the reason, Brad Ziegler is not likely to be closing games for the Marlins all summer. If you need saves, you're likely to benefit from adding Barraclough. Open up a roster spot if you can and stay patient.
Minnesota Twins
The situation in Minnesota seems a touch less clear. Veteran Fernando Rodney started 2018 blowing three of six save opportunities. He has since turned in four scoreless appearances pulling his ERA down from 6.75 to 4.22. However, it's notable that last year Rodney cleaned up his performances to retain his job after a brutal start. He reduced his ERA from 12.60 at April's end to 4.23 by the end of the 2017 campaign.
Still, he needs to fend off 8th inning man Addison Reed whom the Twins brought in during the off-season. In 2017, Reed was the Mets' elite setup man and had continued success filling in at closer for the injured Jeurys Familia. Reed has solid overall numbers but has been scored upon in three of his last five appearances. According to BrooksBaseball.net, the average velocity on his fastball has dipped below 92 MPH for the first time in his career and is some cause for concern.
Reed is outperforming the 41-year old Rodney despite these recent hiccups. The Twins have Reed signed through 2019, whereas Rodney inked a one-year deal with a team option in 2019. If Minnesota becomes a seller in July, Rodney could attractive to a contender looking to bolster their bullpen. However, Reed could take over as closer without the help of a trade. He can contribute on your team even while you wait for his ascension to closer and is worthy of an add.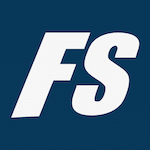 Apply to FanSided.
Start your application process by filling out the fields below
Detroit Tigers
The Detroit Tigers remained in the top six in payroll from 2012 to 2017. In 2018, they cut their costs considerably coming in with the 19th highest payroll. The rebuild is on and they have a cheaper option than closer Shane Greene in rookie Joe Jimenez.
Greene is arbitration eligible after the season and has begun 2018 in mediocre fashion with a 4.50 ERA and a couple of blown saves. The Tigers may be better served showcasing then trading Greene rather than hoping they win his arbitration case.
Joe Jimenez has been reasonably effective thus far being used in high leverage innings as the primary setup man. He has registered a solid 2.70 ERA and given up earned runs in just three of his eighteen appearances. He has a blown save on the record and his eight free passes, two intentional, aren't ideal. However, his talent, youth, and minimal service time give him an opening to become Detroit's future closer.
Despite Jimenez's better numbers in the young season, you shouldn't expect the closer role to be assigned solely on merit. The Tigers need to build value in Greene before parting ways. You should monitor this situation though especially as July approaches. If the Tigers make a move, be ready to snag Jimenez off the wire for some added saves.
Chicago White Sox
The White Sox are in a similar situation as they may be looking to cut costs at closer. With a wealth of young talent, Chicago shouldn't be in a rush to increase payroll. Trading current closer Joakim Soria would seem to be in line with their best interests as he is a free agent in 2019.
While the club has a team option for Soria in 2019, Nate Jones presents a more cost-effective option at closer while they rebuild the roster. Chicago has a mutual option for 2019-2021 for Jones if he doesn't test free agency. He does have an injury history to consider but has a good chance to be closing games by mid-summer.
While you're unlikely to pick up a Craig Kimbrel or Kenley Jansen type of reliever, there are post-draft options for saves. Many current closers will lose their jobs or join contenders leaving the position vacant. If you have a current pulse on the aforementioned closer situations you'll be in great position to add saves.