MLB DFS Bargain Bin- Thursday, Sept. 27 Evening Slates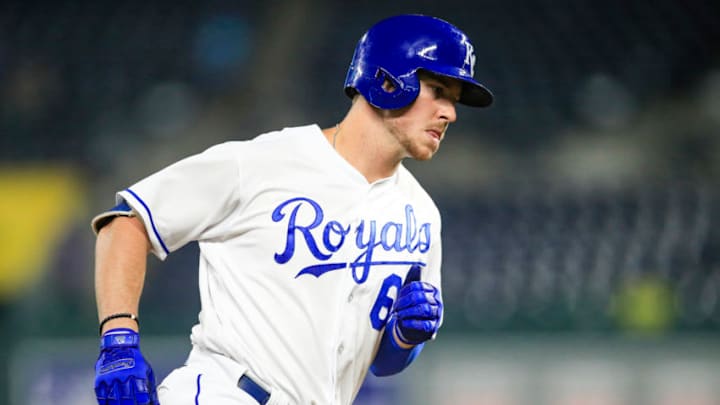 DFS MLB /
MLB DFS Bargain Bin– Thursday, Sept. 27th Evening Slates
Welcome to a Thursday edition of the MLB DFS Bargain Bin, where the goal is to provide a general overview of the ledger and touch on where the weakest pitching spots might be, and by extension, where there may be some value bats to consider. Additionally, I'll look to identify where a value arm or two might be intersecting with an offense that's running cold or is otherwise inefficient against a certain handedness.
Before we go MLB DFS Bargain Bin hunting, a few particulars about format and content:
With those housekeeping items out of the way, I'll give you my thoughts on where there may be some value spots to exploit on Thursday's slates!
Fantasy Baseball /
MLB DFS Bargain Bin– Thursday, Sept. 27th Bargain Pitcher
Gonzales shapes up as the safest value pitching option on the short slate, as he has a nice combination of matchup and price. The young lefty has run into some bumps in the road in the second half of the season, but he's started to get back on track over the last three starts (2.25 ERA, .193 BAA and .233 wOBA allowed across 16 innings).
The Rangers shape up as a good target for him, as they've generated a .280 wOBA, -4.4 wRAA, 73 wRC+ and 21.8 percent strikeout rate versus southpaws on the road over the last month of play. Gonzales also owns a 2-1 record and 3.57 ERA across three starts versus the Rangers this season, and he's allowed just four home runs over 74.1 home frames this season while also posting an impressive 71:15 K:BB.
Before his recent aforementioned slump, Gonzales had rattled off five straight quality starts at one point. And even when he's struggled, Gonzales hasn't truly been blown out of the water — he's worked less than five innings only twice over 28 starts, certainly another appealing aspect with respect to his fantasy upside. Finally, the fact his teammates have a plum matchup against a struggling pitcher in Ariel Jurado only serves to up Gonzales' chances of securing a win bonus .
DFS MLB /
MLB DFS Bargain Bin– Thursday, Sept. 27th Quick Hits
It's never a bad idea to roll out some lefty hitters against Braves starter
, considering he's allowed a .326 wOBA (including 11 homers), a 5.94 xFIP and a 38.9 percent hard contact rate to that handedness. The likes of
,
,
,
and
are all in play for the Mets as a result.
More from FanSided
MLB DFS Bargain Bin– Thursday, Sept. 27th Quick Hits (cont.)
Meanwhile, the Twins will trot out lefty
, who's allowed a .327 wOBA, including five homers, to the 95 righty hitters he's faced. Righty Tigers bats that hit lefties well such as the switch-hitting
,
, Nicholas Castellanos,
,
and
are all worthy of consideration.
More from DFS
Best of luck in your MLB DFS contests and stay tuned to Fantasy CPR for all the latest DFS news and analysis!