Riho vs Hikaru Shida announced for AEW's All Out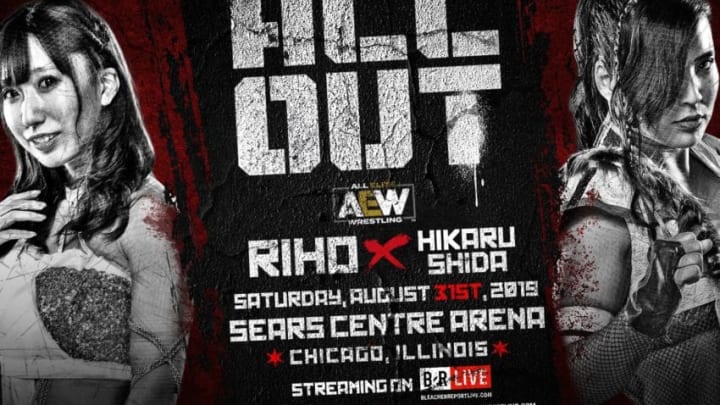 The second women's match for AEW's All Out has been announced and it is an uncharacteristic one-on-one match pitting Riho against the debuting Hikaru Shida.
Riho, the former Gatoh Move wrestler, has quickly endeared herself to the fledgeling AEW fans with three contests and two wins under her belt. The 22-year-old is new to the United States wrestling scene but caught everyone's attention fast with her explosive in-ring style and loveable personality. With endorsements from Brandi Rhodes and Kenny Omega. Riho has a legitimate claim to establish herself as the ace of the AEW women's division.
But a new force has arisen that could derail Riho's claim to the throne.
The infamous Hikaru Shida signed with AEW in early April but has not made an appearance on any of the past three AEW showcase shows. But the hype surrounding her debut has preceded her arrival to the States as joshi fans know that Shida is one of the most gifted and skilled women's wrestlers in Japan. Shida, like Riho, has been a frequent tag team partner of Kenny Omega and has also been given the rub by "The Best Bout Machine".
Their meeting at All Out will be a dream match in the eyes of many as these two women, as far as we aware, have never had a singles match and have only encountered each other in tag matches. Riho will be looking to defend her newly-claimed turf and continue her rise to the top of the division. Shida will be looking to blast to the top of the division by knocking off one of the company's top stars.
Both women have a lot to lose going into this match as it is position versus hype.
This match will take place at AEW's All Out on Saturday, August 31 at 8pm EST. The event will be available to stream on the B/R Live streaming site.