NFL recap: Week 1 lessons learned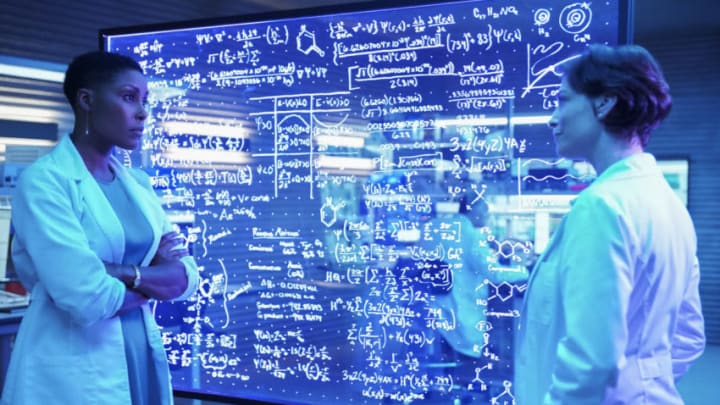 Black Lightning -- "The Book of Blood: Chapter One: Requiem" -- Image BLK205b_0095b.jpg -- Pictured (L-R): Christine Adams as Lynn and Jennifer Riker as Dr. Jace -- Photo: Bob Mahoney/The CW -- © 2018 The CW Network, LLC. All rights reserved /
NASHVILLE, TENNESSEE – APRIL 25: Marquise Brown of Oklahoma poses with NFL Commissioner Roger Goodell after being chosen #25 overall by the Baltimore Ravens during the first round of the 2019 NFL Draft on April 25, 2019 in Nashville, Tennessee. (Photo by Andy Lyons/Getty Images) /
NFL Recap: Lessons learned
How could I not put Marquise Brown here aka Hollywood Brown, the cousin of the infamous Antonio Brown? What an unbelievable day he had against the junior varsity Miami Dolphins. The problem is whether or not we should think that to be just a mirage or if it will be more of a trend going forward. Personally, I'm not sure. Everyone wanted to take victory laps pretty quickly because his point total was super high. He had two touchdowns and nearly 150 yards after all. However, break it down and you can look at it with a different lens. He only had four catches and the Dolphins are TERRIBLE. I can't emphasize that enough. Is Brown the next DeSean Jackson (who absolutely killed it this week too) with huge play upside but a possibly low floor or can he be consistent week to week? Something to watch for.
Sammy Watkins…I mean holy sh*t right?!? It only took the guy like 7 years to finally become what we all hoped and he had to be in the best possible situation to make it happen. Do I think he can continue his unbelievable pace of 9 catches with 200 yards and 3 touchdowns? Of course not. Should you sell on him right now? Absolutely. However, I don't mind holding steady either with Tyreek Hill injured. This offense isn't going to slow down anytime soon and Sammy will come back to Earth a bit but he'll still produce nicely going forward. DO NOT BUY HIGH here though.
This next guy hits near and dear to my heart as a Buckeye fan. I'd be lying if I thought he'd have a good year but I have to give the Redskins credit, they looked solid against the Eagles (at least for a half). A big reason for that is my guy Terry McLaurin. He put up a nice stat line of 7 targets with 5 catches and 125 yards and a touchdown with opportunity for plenty more. Case Keenum looked amazing getting the ball out and spreading it around for 380 yards. McLaurin will continue to burn defensive backs over the top and is worth a look on your waiver wire or possibly in your tournament DFS team.