NFL stars release powerful Black Lives Matter video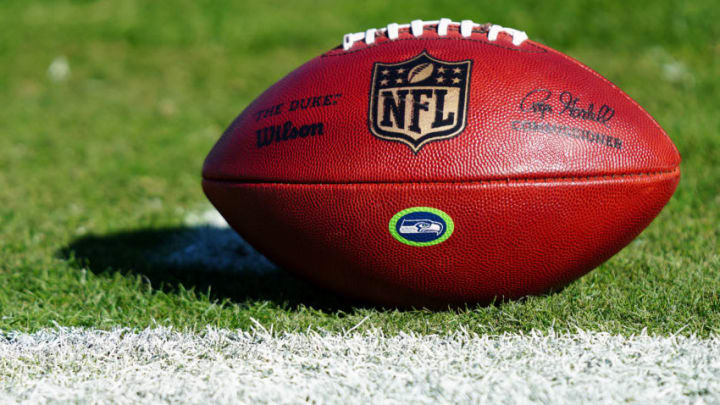 Photo by Jacob Kupferman/Getty Images /
NFL stars collaborated on a powerful Black Lives Matter video.
With the United States in a state of conflict following the murder of George Floyd and more than a week of protests against police brutality, several prominent NFL players used their platform to make a powerful statement.
Patrick Mahomes, Deshaun Watson, Ezekiel Elliott, Odell Beckham Jr., DeAndre Hopkins, Michael Thomas, Saquon Barkley and several other black NFL stars teamed up for a moving Black Lives Matter video, which was shared by Barkley on Thursday evening.
In the video, the players asked the league what it would take to listen to them. "What if I was George Floyd?" they asked before declaring "I AM George Floyd" and uniting with him, Breonna Taylor, Tamir Rice, Trayvon Martin and several other black victims of police brutality.
They declared they would not be silenced and called upon the NFL itself to come forward and make a definitive statement in support of its own players:
https://twitter.com/saquon/status/1268709246683799553
The message the NFL players had for their league was direct:
""On behalf of the National Football League, this is what we, the players, would like to hear you state: 'We, the National Football League, condemn racism and the systematic oppression of black people. We, the National Football League, admit wrong in silencing our players from peacefully protesting. We, the National Football League, believe Black Lives Matter.'""
This level of collaboration and unity only strengthens such a powerful message from a predominantly black league and to the league offices and NFL fans at large: If you can support us on the football field, you damn well better support us off of it too.
The video comes one day after New Orleans Saints quarterback Drew Brees answered a question about Colin Kaepernick and taking a knee during the national anthem as a form of protest by saying, "I will never agree with anybody disrespecting the flag of the United States of America or our country."
That response was met with backlash across professional sports and the media landscape, serving as a pristine example of white privilege in this country and overlooking the plight of black men and women everywhere.
Sports have always been bigger than just a game. In an era where professional athletes — especially black athletes — are more vocal about social issues than ever before, the power of this message cannot be understated.