Why is the 2020 MLB Draft only 5 rounds?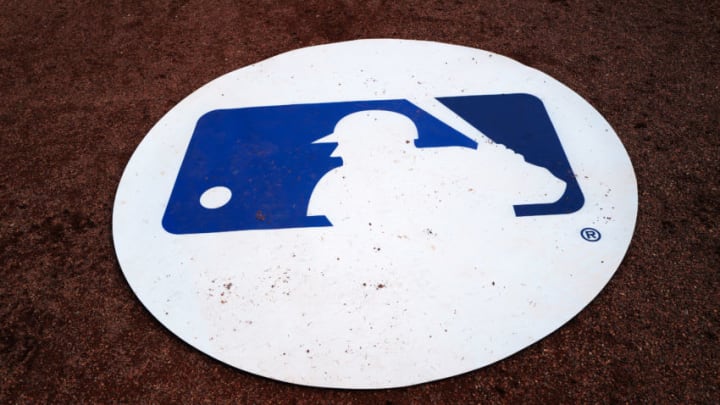 DUNEDIN, FLORIDA - FEBRUARY 27: MLB Logo on the batting mat during the spring training game between the Toronto Blue Jays and the Minnesota Twins at TD Ballpark on February 27, 2020 in Dunedin, Florida. (Photo by Mark Brown/Getty Images) /
Baseball fans will find something different at the 2020 MLB Draft.
When the MLB Draft first began in 1965, it usually consisted of 40 rounds, but the 2020 MLB Draft is going to be very different.
The format this year will be shorter, with rounds reduced from 40 to five. The MLB and MLBPA underwent negotiations on a potential 10-round draft. MLB owners reportedly pushed for fewer rounds to save costs during COVID-19.
ESPN's Jeff Passan and Kiley McDaniel reported on Twitter that a majority of clubs wanted ten but received pushback from opposing teams. 160 players drafted with compensation rounds will be included in the draft. Last year's draft featured 1,217 players selected.
Additionally, the combined total of the signing bonus pool for those picks is $235,906,800. Eliminating the sixth-tenth rounds will save teams $29,578,100.
What will having a shorter MLB Draft mean?
What does this mean for undrafted players? Once the draft is complete, undrafted players will have a decision to make. Players who go undrafted will be eligible to sign with any team for a maximum of $20,000.
In the end, MLB teams will have a small base of talent to select for their future. The players would have preferred the draft to go as many rounds as possible. As part of Passan's report from Twitter, the 2021 MLB Draft can be shortened to 20 rounds. Furthermore, the 2021-2022 international signing period can be moved between January and December 22.
For everyone else, international players, minor leaguers, and potential draftees, the MLBPA sold them out. The MLBPA is a union that represents the players, this isn't serving the players, but it favors the owners more. Things were tense between ownership and players long before the pandemic happened.
What this means for future MLB Drafts remains to be skeptical. The last time MLB shortened, the draft was in 2012, where it was reduced from 50 rounds to 40. The 2020 MLB Draft will begin as scheduled on June 10 and will conclude on June 11.