Twins ownership steps up, donates $25 million towards social reform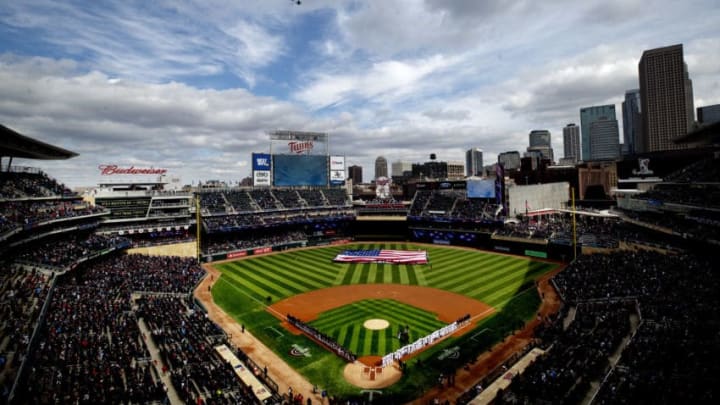 Photo By Jerry Holt/Star Tribune via Getty Images /
The Minnesota Twins made a donation to support social reform in Minneapolis.
Minnesota Twins ownership put their money where their mouth is when they spoke of supporting racial injustice reform in the Twin Cities.
The Pohlad Family announced their $25 million commitment to seeking racial justice on Wednesday, which is expected to address both short- and long-term goals to address the issue.
"Black people have experienced oppression and racism for far too long in this country," Bill Pohlad, president of the Pohlad Family Foundation, said in a statement. "We condemn racism in all its forms, and we are firmly committed to helping to enact meaningful change. We know this will take time and effort, and we are committed to this work beyond this seminal moment in our country's history."
The Pohlads have committed to providing relief and rebuilding organizations in impacted communities. They are also committing to partner with other organizations to help rebuild businesses that have been destroyed in the aftermath of Floyd's death, while ensuring continued cultural diversity. Their long-term goal is to partner with organizations who prioritize changing the systems that "create racial inequities and marginalize people of color."
"While we are determined to help affect change in our community, we also know that any real change must start from within," Pohlad said. "And so, we acknowledge that we have our own work to do and are working to strengthen diversity and inclusion in our organization."
In the wake of George Floyd's murder at the hands of police, the Twins organization has been vocal about addressing the nation's issues of systemic racism. An autopsy confirms Floyd's death was due to "asphyxiation from sustained pressure" as three officers applied pressure on his body, including one who kneeled on his neck for nearly nine minutes.
"We are deeply saddened by the tragic and senseless death of George Floyd on Monday night in Minneapolis," the Twins said in the statement issued on May 28. "The Minnesota Twins send our deepest sympathies to the Floyd family, and join with our Twin Cities community in mourning. We will continue working with our community partners to move forward with courage, free of hate and thoughtful in our path, to create the change we want to see in the world—one, all-inclusive Twins Territory, where everyone is protected, safe and welcome."
The Twins also participated in "Blackout Tuesday" by posting a black square on their social media channels and changing their social media profiles photos to a black image with their "TC" logo outlined in white. They also went on to honor Floyd's memory by tweeting a photo of his memorial site at Cup Foods.
"Rest in Peace #GeorgeFloyd," the Twins captioned the post.
With their $25 million donation to support racial justice, the Twins organization continues to be proactive in the city that sparked a movement in the wake of Floyd's tragic death.