NFL RedZone 2020: Is it free for Week 1?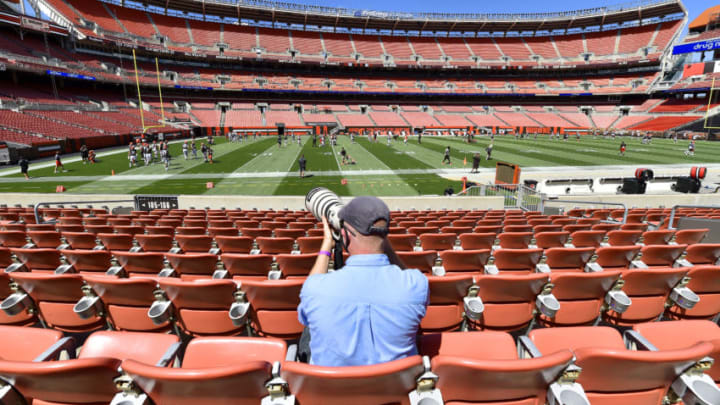 CLEVELAND, OHIO - AUGUST 30: The Cleveland Browns work out without fans during training camp at FirstEnergy Stadium on August 30, 2020 in Cleveland, Ohio. (Photo by Jason Miller/Getty Images) /
Are there any special NFL RedZone deals in 2020?
This is going to be arguably the most unique NFL season in league history. Many teams are not allowing fans to start the season, while others will allow a limited amount.
That means fans will be at home looking for the best way to take in NFL Sundays. One cool thing the league provides is NFL RedZone, which allows fans to see every scoring play from every game. Given the unique circumstances of the season, fans may be curious if there are any free viewing options. Unfortunately, that is not the case.
NFL RedZone returns in usual format in 2020
Those with certain cable subscriptions are able to purchase RedZone. That is also true for those with YouTube TV. Those with Xfinity can add the channel for an extra $10 per month, given they have the proper cable package to begin with. That add-on price seems standard across the board.
There are plenty of people who decided to ditch cable in order to save money. Unfortunately, even online cable options are beginning to rival the companies they were out to take down. And that also means fans still have to pay extra to get the RedZone channel this season.
One cheaper solution is to find a friend or a sports bar that has paid for the channel. That is an old college trick that still stands the test of time. That allows NFL fans to take in coverage either from Scott Hanson or Andrew Siciliano for seven hours on Sunday afternoons and evenings. Or mornings depending on where one lives.
NFL RedZone is not free, but at least it is back. The NFL season kicks off Thursday and Sunday's full slate of games should be a celebration.