NFL midseason awards, what has the league so surprised, Russell Wilson's MVP case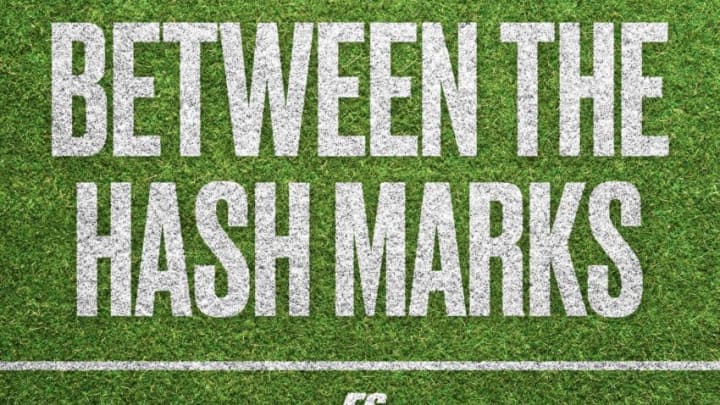 The NFL season has reached the halfway point as division and award reaches kick into overdrive, and some surprise performances have shaped the first nine weeks
Suddenly we have arrived at the midway point of the 2020 NFL season, with every team playing at least eight games in a year where just eight months ago that felt like it would be a Herculean lift.
In a lot of ways, it has been.
"The fact that our team hasn't had any COVID-cancellations yet and no games have been flatly canceled across the league has been my biggest surprise of this season," a current NFC coach tells FanSided.
With COVID-19 lurking around every corner, new cases now rising by over 110,000 each day nationally, the NFL deserves ample credit for implementing testing and isolation protocols that have kept outbreaks to a minimum and the season largely on track.
"I didn't think we'd make it this far, and wondered if the season would even happen," added a second coach.
While the fact the season has been able to be played at all might be a welcomed surprise, it isn't the only surprise this season. As we aim to bring you inside the league each week, FanSided surveyed several current NFL executives, scouts, and coaches on what has surprised them the most through nine weeks of the season.
Here are their responses:
NFL head coach
"For me, there's a few. It's Miami in the AFC, what the Cardinals are doing in the NFC. Both the rookie quarterbacks, Justin Herbert and Joe Burrow are playing unbelievable as rookies which is impressive in and of itself, but they're doing it without an offseason. I'm shocked the Patriots are this bad."
NFL head coach
"The way that teams have been able to play games successfully with little or no practice due to being removed from the facilities due to COVID-19. Specifically, the way the Titans beat the Bills with only a walkthrough that week, the Raiders playing without their offensive line all week vs. Tampa, and numerous teams with other obstacles. The talking about and planning for these situations is one thing, but the realization of it as a reality is completely another."
NFC Coordinator
"Pittsburgh being undefeated! Mike Tomlin is easily the most underrated coach in the NFL. He gets a lot of negative press, but you look at what he did with that team last year when they were starting a practice squad player at quarterback, and went 8-8! Just an amazing job by him and his staff."
AFC Scout
"Justin Herbert being this good this soon. People were mixed on if Burrow would hit his ceiling early on, but no one, and I mean no one in this league saw this coming from Herbert."
NFC Personnel Director
"The Dolphins. I did not see what's happening in Miami coming, and certainly not this quickly."
Midseason awards
Plenty of football remains ahead before the Vince Lombardi Trophy is handed down in Tampa Bay next February, but as some teams have begun separating themselves in just about every division other than the NFC East, several players have leapt to the front of the pack in the race for the end of season awards.
If the season ended today, here's who we would be handing down MVP, Offensive Player of The year, Defensive Player of The Year, Offensive Rookie, and Defensive Rookie of The Year honors to:
MVP – Russell Wilson, QB, Seattle Seahawks
Sunday's cross-country hiccup against the surging Buffalo Bills not withstanding, this has been a historically dominant performance from Russell Wilson this season.
Through eight weeks, Wilson has passed for 2,541 yards, which is fourth most in the NFL and more than three quarterbacks who have played nine games, he leads the league with 28 touchdown passes, and trails only Aaron Rodgers in passer rating with a 117.1 mark. Most importantly, Wilson has the Seahawks at 6-2, sitting atop the NFC West, and has yet to lose a home game this season, while averaging a league-high 34.3 points per game.
It's astonishing Wilson has never received a single MVP vote in his career, but if the Seahawks emerge from the uber-competitive NFC West and continue to score at this historic pace, there's a chance he'll garner unanimous selection in his ninth season.
Offensive Player of The Year: Dalvin Cook, RB, Minnesota Vikings
While the Vikings' aerial attack has been grounded, Dalvin Cook is launching an assault on Eric Dickerson's single-season rushing record.
Through seven games, Cook has rushed for 858 yards and 12 touchdowns, while averaging six yards per carry, leading all running backs who have played at least six games. Last Sunday was the high-water mark for Cook, when he rushed for 206 yards and a pair of scores while averaging 9.4 yards per carry (that's not a typo) in a 34-20 win over the Detroit Lions.
The previous week, in another NFC North clash, Cook ran the Green Bay Packers out of Lambeau Field, rushing for 163 yards while scoring three of the Vikings' four touchdowns. He has rushed for over 130 yards four times and has scored at least one touchdown in every game he's played.
We saw last season with Derrick Henry just how dangerous a dominant running back can be in December, and into the postseason, and Cook's 2020 campaign is following a similar path.
Defensive Player of The Year: T.J. Watt, Edge Rusher, Pittsburgh Steelers
Watt has been the most dominant defensive player, on the most dominant defense, and the most complete team through the first half of the season. Only twice this season has Watt gone without producing a sack, while recording seven sacks, 26 total tackles, and one interception.
Sometimes, it's easy to use Pro Football Focus as a crutch, but the data reinforces what the eye test has shown about Watt, who is listed as the outlet's highest-graded edge defender with an overall grade of 92, a run-defense grade of 88.1, a pass-rush grade of 90.8, and a coverage grade of 75.6. Watt has been on the field for 255 pass rush snaps, and he's generated 46 total pressures.
One of the most significant reasons the Steelers are a legitimate Super Bowl favorite and perhaps best built to knock off Patrick Mahomes and the Kansas City Chiefs is because they are able to bring relentless pressure all game without blitzing. Watt is critical to that success up front.
Coach of The Year: Brian Flores, Miami Dolphins
The Dolphins might be the best story in football the past 18 months. When everyone expected the "tanking" Dolphins to go 0-16 last season, Flores had his undertalented bunch playing well above their heads down the stretch, finishing 5-11, including a thrilling 27-24 win over the AFC East champion New England Patriots in Foxboro.
Since Week 13 of last season, Flores and the Dolphins are 8-5, including a 5-3 mark so far this season just two games back of the Bills for the division lead. No one expected the Dolphins to make a playoff push this season, but here we are.
If Tua Tagovailoa's 248-yard and two touchdown performance against the Cardinals on Sunday is any indication, the Dolphins could play spoiler down the stretch.
Offensive Rookie of The Year: Joe Burrow, QB, Cincinnati Bengals
Burrow's Bengals haven't just been one of the more wildly entertaining teams to watch this season, they're built to play spoiler down the stretch against playoff teams like the Steelers and Baltimore Ravens, as the Tennessee Titans found out back in Week 9.
Burrow has been as advertised, completing 67 percent of his passes for 2,272 yards with 11 touchdowns and five interceptions. No rookie quarterback has ever thrown for 300 yards or more in three consecutive weeks, that is, before Burrow did it against the Cleveland Browns, Philadelphia Eagles, and Jacksonville Jaguars back in Weeks 2-4. He's surpassed 300 yards in all but three games this season, including a 406-yard outburst against the Browns three weeks ago and is averaging 284 yards per game.
With running back Joe Mixon in the backfield alongside him, along with wide receivers Tee Higgins and Tyler Boyd, the Bengals have to be thrilled about the future Burrow has in front of him.
Defensive Rookie of The Year: Antoine Winfield Jr., S, Tampa Bay Buccaneers
Tampa Bay Buccaneers defensive coordinator Todd Bowles will be a hot head-coaching candidate in a few months, and the way that Bowles has deployed rookie safety Antoine Winfield Jr. has been one of the more underrated storylines of this season.
Viewed by many scouts and league insiders as the most dominant safety in this year's draft class, Winfield has certainly been the most versatile. Winfield has lined up at both safety spots, as a nickel cornerback and even crashed the box against the run from time to time.
The former Minnesota Golden Gopher has 51 total tackles, two sacks, one interception, and one forced fumble as he's quickly developed into a centerpiece of one of the league's most ferocious defenses.
Quotable
""The crazy thing is, I really didn't think that play was going to be put in," Chiefs WR Tyreek Hill told reporters after the game. "But it's Patrick Mahomes, so. There was one day at practice where he was like, '10, 10, 10, come over here I've got a play for you!' And I saw him do his counter jet [motion] and I was like, 'Bro, what are you doing? Why don't you just line up and snap the ball?' But it turned out to be a great play.""
Kansas City Chiefs receiver Tyreek Hill (via TouchdownWire) on Sunday's outrageousness when Mahomes sent himself in motion. Even crazier, this came on 1st and Goal with Kansas City trailing by eight in the second quarter. The result? A wide-open Demarcus Robinson for the touchdown.
We know Chiefs head coach Andy Reid and Mahomes share a unique, almost father-son, relationship when it comes to play-caller and quarterback. But, Reid giving Mahomes the latitude to essentially design and then implement such a unique play and run it in such a key situation is next level and shows just how much fun they're having in Kansas City right now.
What I'll be watching
Seahawks vs. Rams
This game might decide the NFC West.
Wilson is the favorite for MVP, but the Seahawks' defense has been as vulnerable as the dual-threat quarterback has been dominant through the first half of the season.
Seattle owns a one-game lead in the division race, but if there is any head coach-quarterback duo built to expose the Seahawks' deficiencies on defense, it's Sean McVay and Jared Goff. The Rams have won four of the last five meetings between these rivals by an average of 14.5 points.
L.A. had the bye week to prepare, while the Seahawks are out to prove last week's disappointing 44-34 road loss to the Bills was more of a hiccup than a harbinger of this team's fate against playoff-caliber competition.
Final thought
We're beginning to see the cream rise to the top.
The past two weekends have served as "separation Sundays" across the NFL with teams widely viewed as legitimate contenders being cut down to size.
Whether it was the hangover from losing 27-24 at home to the Steelers or simply that they had been overvalued, if the Titans played in any division other than the AFC South or NFC East, their playoff viability would have been cut down to size by their Week 7 loss to the Bengals.
Similarly, the Packers currently lead the NFC North, but their flaws were exposed for the league to see when they were gashed by the Vikings two weeks ago at home.
Sunday night, with optimism swirling around the Buccaneers seemingly on the fast track to becoming the first team to ever host the Super Bowl in their own stadium, Tom Brady and Co. were embarrassed in a 38-3 shellacking at the hands of Drew Brees and the New Orleans Saints that might have seen home-field advantage throughout the playoffs slip through the Buccaneers' grasp.
The NFL has always been a week-to-week league, and there is plenty of football left to be played, but it feels like we've learned more about the league the past two weeks than at any other point this season. It also seems like the Steelers and Chiefs may be the closest to complete teams the league currently has to offer.
Matt Lombardo is the site expert for GMenHQ, and writes Between The Hash Marks each Wednesday for FanSided. Follow Matt on Twitter: @MattLombardoNFL.