College football picks against the spread: How to bet Week 12's biggest games
College football picks against the spread for all the Top 25 games in Week 12.
This week might be one of the worst when it comes to losing Top 25 games due to the COVID-19 pandemic. It's not even close to Saturday, but Ole Miss at No. 5 Texas A&M, Georgia Tech at No. 12 Miami, Charlotte at No. 15 Marshall, and No. 22 Texas at Kansas have all been postponed while Central Arkansas at No. 24 Louisiana has been outright canceled.
That leaves 16 Top 25 games left on the schedule. Luckily, the two biggest games on the schedule Oklahoma-Oklahoma State and Indiana-Ohio State are still on. Those games could very well decide the Big 12 and the Big Ten. That makes it an exciting weekend overall, with two games that have a clear favorite and a clear underdog, even if the lines don't agree.
All lines came from the William Hill Sportsbook.
College football picks against the spread
Tulane at No. 25 Tulsa (-6.5)
This line has moved, with lots of money coming in on Tulsa. The Green Wave has scored more than 36 points per game, but that hasn't really scared away those looking to bet on the ranked team. Tulsa has looked good at times, and the line has somehow stayed under a touchdown. Tulsa beat SMU last week, its biggest win of the season. A letdown feels almost certain here. There is too much confidence in Tulsa, Tulane could pop them in the mouth early, and it feels like this will be within one score the whole time. Also, the Thursday night kickoff plays a wild card.
Pick: Tulane (+6.5)
Tennessee at No. 23 Auburn (-11)
Auburn has been quite the disappointment this season, but not nearly the disappointment that Tennessee has been. Jeremy Pruitt is already on the hot seat, with articles looking at what his buyout would cost (it's close to $13 million). This is what happens when a team goes on a four-game losing streak after a preseason ranking in the SEC. Auburn is facing a Vols team on the brink of extinction, but this is a hefty line. However, Tennessee has lost each of the last four games by at least 11 points. The home team wins by two touchdowns.
Pick: Auburn (-11)
No. 21 Liberty at NC State (-3.5)
A ranked Liberty team is facing an unranked opponent and they are still giving up points. This feels like deja vu. Liberty has already beat Syracuse and Virginia Tech in the ACC, and now they hope to go 3-0 by beating NC State on their own field. The Wolfpack weren't supposed to be as good as they have been this season, but they are winning the close games. However, that half point makes this not worth a bet on them. Go with Liberty, and consider the moneyline (+145).
Pick: Liberty (-3.5)
No. 20 USC (-3) at Utah
Utah is finally looking like they can start the season against USC. The Utes are the only team in the Pac 12 that hasn't started its season yet. They canceled Arizona and UCLA games, and a four-game schedule is staring them in the face. 70-80 percent of the roster will reportedly be available, which means at least some of the team will be forced to sit out. The Trojans were rusty against both Arizona and Arizona State, but they came out the winner both times. This Utah team is not going to come out swinging, and it will be happy to be playing. USC needs to put its foot on the throat of its opponent when they are down like this.
Pick: USC (-3)
Kansas State at No. 17 Iowa State (-10.5)
It's a weird year in the Big 12, but Iowa State strangely sits atop the conference standings. Most people probably wouldn't guess that if they didn't look at the standings themselves. The Cyclones are 5-1, but Kansas State is not a pushover. They got blown out against West Virginia, but against Oklahoma State, they held their own. This line is at least three points too high. Kansas State is an easy bet. In fact, it feels like one of those games the Cyclones blow straight up. Bet the moneyline for the Wildcats (+310).
Pick: Kansas State (+10.5)
Appalachian State at No. 15 Coastal Carolina (-5.5)
This is a sneaky fun early afternoon matchup. Appalachian State goes into the game with just one loss, while the Chanticleers are still undefeated. The Mountaineers have been scoring at a high rate since they lost to Marshall (besides last week's game against Georgia State). Grayson McCall has been phenomenal for Coastal Carolina. He only has one interception against 16 touchdowns. App State has 10 interceptions this season, so it's strength versus strength. This is going to be a close one.
Pick: Appalachian State (+5.5)
Mississippi State at No. 13 Georgia (-25)
Remember when Mississippi State beat LSU earlier this season, and the overreactions to that game were abundant? Mike Leach was a perfect coach to shake up the SEC. K.J. Costello was going to be a Heisman Trophy candidate (he's now splitting snaps). The offense was supposed to be so good (no running back is averaging more than four yards per carry and the quarterbacks combine for eight touchdowns and 14 interceptions). It's not even Georgia that needs analysis here. They might not be the Bulldogs of old, but they are much better than this team.
Pick: Georgia (-25)
UCLA at No. 11 Oregon (-13.5)
The Ducks are coming into this matchup winning 12 games in a row at home. However, UCLA has looked weirdly better this season, losing a nailbiter to Colorado before putting a whooping on Cal. This defense is still atrocious, but the Chip Kelly offense is finally finding some sort of groove. The Bruins won't win this game, but maybe they keep it close. The athletic Ducks defense will be stretched thin, and UCLA is getting like a point and a half too much on the line.
Pick: UCLA (+13.5)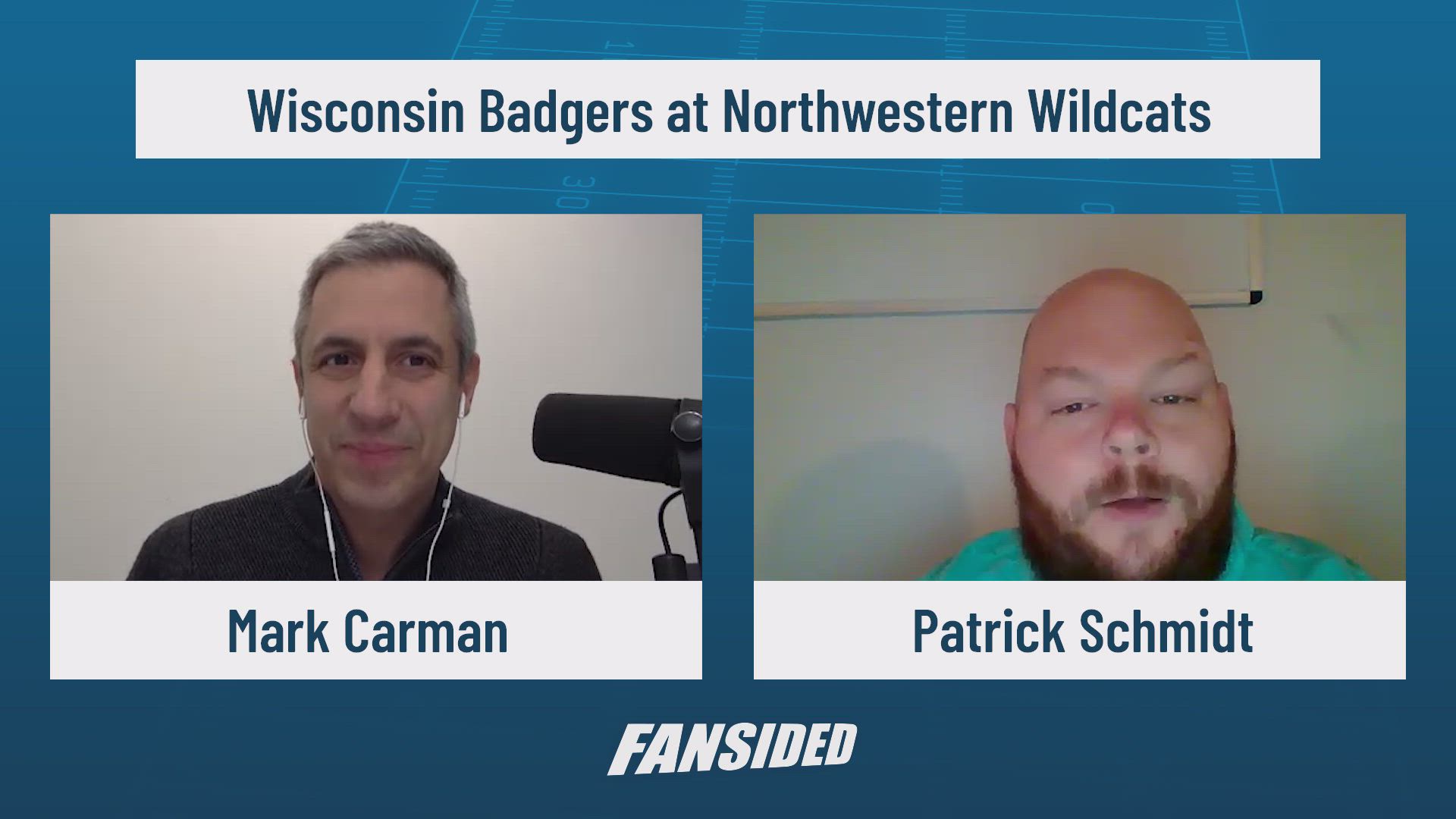 No. 10 Wisconsin (-7) at No. 19 Northwestern
Despite convincing wins against Illinois and last week against Michigan, Wisconsin is still a huge question mark, but they appear to be the biggest obstacle to whoever wins Ohio State-Indiana. Wisconsin came back from a rash of positive COVID tests to destroy Michigan last week. Northwestern has covered the spread in all three matchups this season, but they've all been one-score wins. Wisconsin is a good team again, and this isn't the time to bet against them.
Pick: Wisconsin (-7)
North Alabama at No. 8 BYU (-47.5)
This is a lot of points. Basically, oddsmakers are saying there's a chance BYU puts up a 50 spot on its opponent this week. BYU has scored 50+ points three times already this season (and 40+ four other times). This game will end the North Alabama season, who hasn't won a game yet. However, they haven't allowed more than 28 points in a game. They've never faced an offense like BYU, and Zach Wilson is making an actual run towards the Heisman. The backdoor cover possibilities make this a stay away, but betting on the Cougars is the smart choice.
Pick: BYU (-47.5)
No. 7 Cincinnati (-5.5) at UCF
Just a couple of years ago, these teams would be switching rankings. UCF has fallen off, while Cincinnati is trying to prove they are worth a College Football Playoff bid. The Bearcats didn't move in the rankings after destroying ECU last week. They need to destroy another good team in the Knights in order to make a statement, especially on the road. The first College Football Playoff rankings come out next week. Cincy will want to show why they should be in the top four, or at least on the cusp.
Pick: Cincinnati (-5.5)
No. 6 Florida (-31.5) at Vanderbilt
The Florida Gators keep things close for a while, but Kyle Trask is proving he could be the frontrunner for the Heisman Trophy with how well he played against Arkansas last week. He was without his star tight end Kyle Pitts, and he was still able to drop 63 points. Pitts is going to miss this game too, but with Trask under center, it will be fine. The Gators are also looking to make a statement before next week's College Football Playoff rankings. They are on a crash course with Alabama in the SEC Title Game. This should just be a blip on their journey. Vanderbilt has 99 points all season. Florida has 107 points in the last two games.
Pick: Florida (-31.5)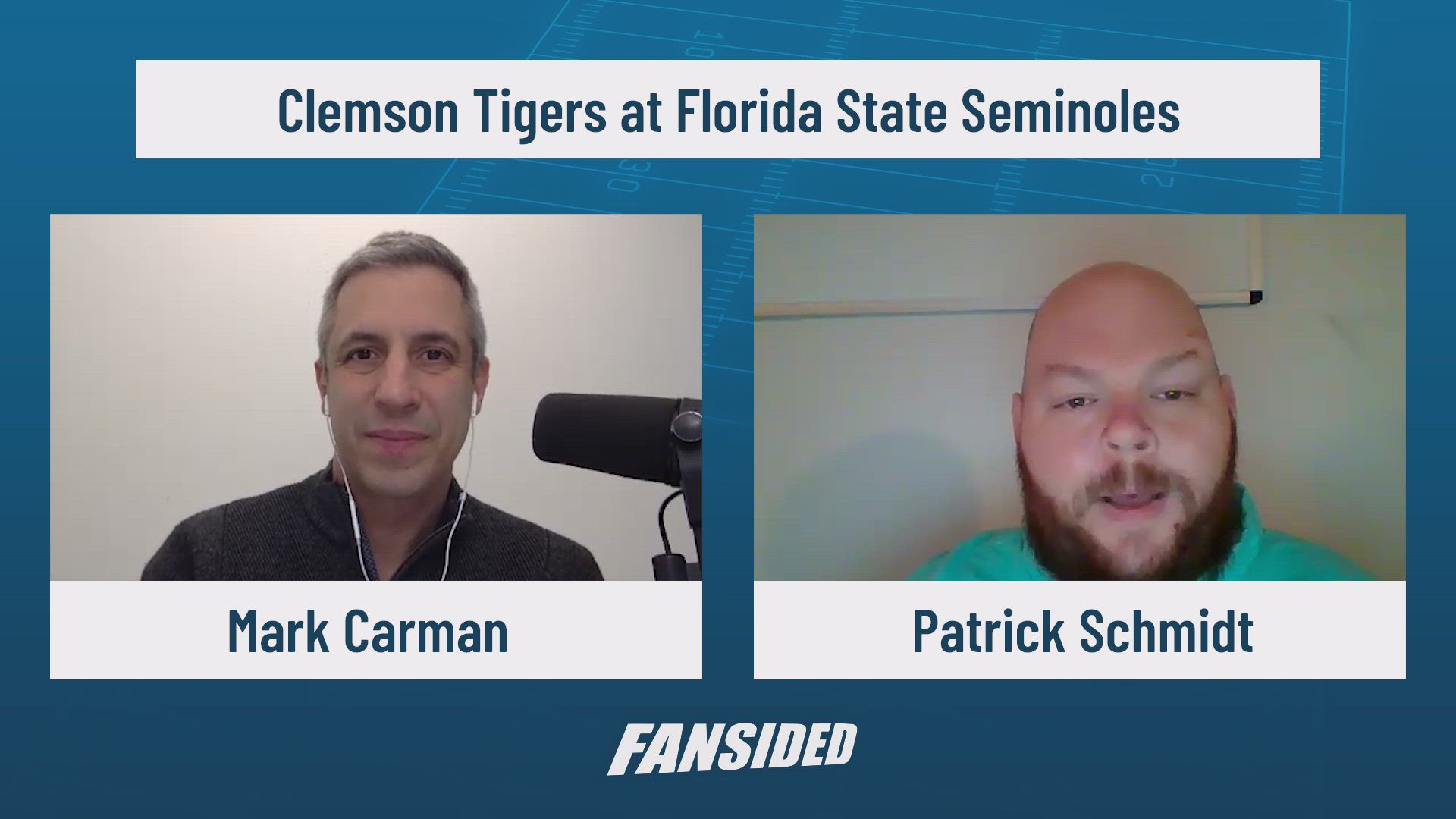 No. 4 Clemson (-34.5) at Florida State
Florida State is starting freshman quarterback Jordan Travis against an attacking Clemson defense. This is the fourth quarterback to get starts in Mike Norvell's first season as head coach. It likely won't end well. If he gets hurt, then the Seminoles have one scholarship quarterback left on the roster. It's rough in Tallahassee right now. Clemson is fine. Trevor Lawrence returns after contracting COVID-19. He will want to hit the ground running after Clemson lost its last game against Notre Dame.
Pick: Clemson (-34.5)
Kentucky at No. 1 Alabama (-30)
Kentucky has a pretty decent defense, which makes 30 seem like a really high line even against the best team in the country. They have Alabama and Florida in back-to-back weeks. It's a brutal stretch for the Wildcats. Still, they just came off a game where they held Georgia to 14 points. They don't need to even do that to cover the spread against the Crimson Tide. They've only allowed 30+ points once this season. It's safe to say if they do allow that kind of output, they could at least score a little bit.
Pick: Kentucky (+30)