Do Buccaneers boast Tom Brady's best Super Bowl supporting cast?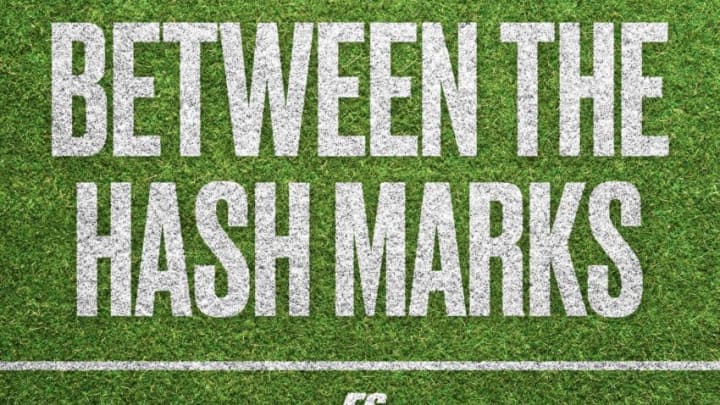 Presuming Tom Brady's first completion Sunday isn't to Tampa Bay Buccaneers tight end Rob Gronkowski, it will be to the 40th player to catch a pass from the future Hall of Famer in a Super Bowl.
Brady and the Buccaneers, in a lot of ways, were carried to Super Bowl LV by a swarming defense with playmakers at all three levels. But, Tampa also boasts plenty of explosiveness in Brady's latest supporting cast.
Mike Evans and Chris Godwin would both be the No. 1 receiver on upwards of 30 other teams, with Godwin on pace to potentially become the highest-paid receiver in the history of the game next month. Gronkowski long ago punched his ticket to Canton. Antonio Brown can be a difference-maker. Then, there's Antonio Brown and running backs Leonard Fournette and Ronald Jones.
A formidable arsenal for any defense to try to contain.
As Brady makes his 10th Super Bowl appearance, the team that will run out of the tunnel to take on the defending champion Kansas City Chiefs might be the perfect assemblage of talent to drag Brady across the finish line and atop the podium with pewter and gold confetti swirling. More often than not, it was the other way around for Brady during his two decades in New England.
"Regardless of what anyone says, Brady isn't great anymore," an AFC scout tells FanSided in the lead-up to the Super Bowl. "New Orleans and Green Bay shut the Buccaneers down for big chunks of those games. He was awful in the second half against Green Bay."
To the scout's point, Brady was held to 78 yards and a touchdown with three interceptions in the second half of the NFC Championship Game, and the Saints kept him to 93 yards and a touchdown in the first half of the divisional round.
While Brady struggled to find consistency during these playoffs, Godwin and Evans have combined for 24 receptions for 396 yards and three touchdowns. The dynamic receiving duo has more than proved capable of elevating Brady and the rest of the Buccaneers' offense.
But, the question remains; is this arsenal that Buccaners general manager Jason Licht built around Brady the best that he has taken into a Super Bowl?
"I would say that 2007 Patriots team was way more explosive," the scout says.
New England surrounded Brady with Hall of Fame receiver Randy Moss that season, along with slot receiver extraordinaire Wes Welker, and running backs Laurence Maroney and Kevin Faulk en route to arriving in Glendale, Ariz. for Super Bowl XLII at 18-0. That season, Brady and the Patriots scored a league-high 589 points in 2007.
"Moss, Welker, Faulk, and Maroney were a better match for Brady's skill-set," the scout explained. "If Antonio Brown is back on the field and in top form Sunday, perhaps they have three legitimate receivers, rather than just Moss — as was the case in 2007.
"New England's running backs were far more versatile. I don't think this offense is harder to defend, because to me, the biggest difference here is that Brady was a much better player in 2007."
If Brady is going to win his seventh Super Bowl ring, he's going to need to withstand a constant barrage of pressure from Chiefs defensive coordinator Steve Spagnuolo who sent extra pressure on 35.6 percent of defensive snaps this season.
Spagnuolo has the advantage of a dominant front with Chris Jones and Frankl Clark, and a heat-seeking missile in safety Tyrann Mathieu to deploy off the edge, up the middle, or show blitz only to drop into deep coverage to prevent Evans or Godwin getting open over the top.
So, how does Brady win this chess match to join Peyton Manning as the only other quarterback to hoist the Lombardi Trophy with two teams?
"Attack the corners!" an AFC play-caller tells FanSided would be his strategy against the Chiefs' defense, with Mathieu and Daniel Sorensen lurking at safety deep over the middle. "Gronk has slowed down a hair, but comes into play big time against split-safety stuff. Godwin working option stuff inside could be good mismatch for the Buccaneers against Kansas City's linebackers.
As the Browns and Bills have learned in these playoffs, controlling the tempo and keeping the ball out of Mahomes' and the Chiefs' hands as much as possible is critical to success against this offense. It's no different for the Buccaneers in the Super Bowl.
"Run it at them, be balanced, and score touchdowns," a league source suggested should be Buccaneers coach Bruce Arians' philosophy. "Be careful about taking shots downfield. I doubt Tampa will get the same downfield looks they got versus the Packers. They've got to shorten the game and score. That's really the only chance they have to win this game."
Brady's legacy is defined, he will go down as the greatest quarterback to play the game. But, if he can't solve Spagnuolo and the Chiefs this one time on Sunday, Mahomes will take another step towards perhaps one day surpassing him.
To the victor, goes much more than the Lombardi in this Super Bowl …
More than a game …
It took all the persuasive strength we could muster.
"You'll regret it for the rest of your life if you don't do this," my father's best friend and I practically parroted one another in a group text. "It's only money. Why the hell else do you work those 80-hour weeks?"
In the days after the Philadelphia Eagles dismantled the Minnesota Vikings in the 2017 NFC Championship Game, and less than a week before I was to board a flight to frigid Minneapolis to cover my second Super Bowl, I began pulling out all the stops to convince my Dad to take the plunge to join me for a few days in the land of 10,000 lakes to see his beloved team play for its first Lombardi Trophy.
I long ago emotionally divorced from the NFL, in a lot of ways I believe you need to in order to cover the sport effectively and without bias. But, for my father, this was different. It was special.
Back in Jan. 1981, my Dad lost his voice in the first quarter and nearly got frostbitten on a freezing Sunday afternoon at Veterans Stadium with my grandfather when Wilbert Montgomery ran through the heart of the Dallas Cowboys' defense and carried the Eagles to Super Bowl XV. His father trudged through the snow to watch Vince Lombardi suffer his only playoff loss, as Chuck Bednarik laid atop Jim Taylor until the clock struck triple zeros and the Eagles celebrated the 1960 NFL Championship.
I was going to do everything I could to get my Dad to that Super Bowl.
Wednesday afternoon, after airfare was priced, my Dad almost begrudgingly pulled the trigger on a tailgate and game ticket package. Thursday evening, he boarded a flight to MSP, and landed in time to join me for a Captain and Coke at the hotel bar as the snow swirled outside the window.
San Diego or Tampa Bay this Super Bowl experience was not.
The next morning, I returned to working radio row for scoops and content in the palatial Mall of America food court, as my Dad wandered in the sea of fans checking out the various sights only a Super Bowl can provide. Later that night we took in a couple of Super Bowl parties, and feasted at Hell's Kitchen in anticipation of Sunday arriving.
Gameday was all business for me.
After picking out the tie and shirt combo to pair with my "big-game" suit, I boarded the media shuttle back over to the Mall of America, then another freezing cold bus ride that was capped by the extra joyful occurrence of the driver missing his parking space by half a block leaving a group of grumpy sportswriters to hoof it in three-degree weather and gusty Minneapolis winds into US Bank Stadium.
Meanwhile, pops was imbibing and sampling all the food his tailgate had to offer … nice.
It was all worth it though, when we made our customary pre-game stroll through the stadium's upper concourse as we always do when he occasionally joins me on away game road trips.
I could see the pride all over his face, his son covering a Super Bowl, and his excitement for what might lie ahead for his team.
Later, he'd tell me that when Eagles defensive end Brandon Graham strip-sacked Tom Brady to seal the Eagles' victory, he stood at his seat and cried. His father never got to see the Eagles win a Super Bowl, but at age 60, I was able to give that gift to mine.
It is the most treasured moment of my career, and so incredibly rewarding to give him that experience, after all he's given to and meant to our family.
This week, it was my turn to cry.
My Dad, the strongest and most generous man I've ever met, suffered a stroke last Sunday, at home, after returning from an eight-mile walk in similar snowy conditions that met him outside that hotel bar in Minnesota three years ago.
For a spell, he lost all movement in the left side of his body.
"I thought I was going to die," he later admitted to me.
The Monday after he returned from that Super Bowl trip, an envelope arrived in the mail for my Dad. It was a commission check that covered his ticket, travel expenses, and then some. Someone somewhere was certainly looking out for him then.
Likewise, my Dad had someone looking out for him this week, as well.
Thankfully, if that's the word to use in situations like this, my Dad suffered his stroke when at home. It could have been catastrophic if he had fallen on some trail in the middle of nowhere, in the middle of his walk. The fine people in the Lehigh Valley Hospital's neurology ward are angels among us, doing God's work.
In a lot of ways, they saved his life.
So many friends, readers, and followers on Twitter lifted my Dad up in prayer, and our family truly appreciates each of you. The comfort of those who reached out to offer words of encouragement or shared experiences of having watched a parent or friend go through a similar situation has been overwhelming and heartening.
We might not get the chance to watch this Super Bowl together, but after he was able to cross a significant milestone on Tuesday evening by moving his arm an inch, getting significantly more range of motion back on Wednesday, and walking down the hall with help by Thursday morning, my Dad's doctors fully expect him to make a complete recovery.
So, not only will I never forget the feeling of giving him the opportunity to see his team win a Super Bowl, so long as he keeps stacking good days and makes good on his promise to "come back better than ever," I eagerly await getting to see future Super Bowls together further up the road …
Super Bowl pick
It doesn't get any better than this.
In addition to the two quarterbacks, this might be the largest collection of superstar-caliber talent to take the field in a Super Bowl.
Kansas City's explosive offense with future Hall of Fame tight end Travis Kelce, All-Pro wide receiver Tyreek Hill, role players that would start on nearly 30 teams across the league like wide receivers Sammy Watkins and Demarcus Robinson and a patchwork offensive line that continues to do its job keeping Mahomes upright.
Meanwhile, Tampa Bay counters with Gronkowski, a pair of true No. 1 receivers in Godwin and Evans surrounding the greatest quarterback of all time.
Both defenses might live in the shadows of their offensive counterparts, but both were pivotal in their teams making it all the way to Tampa.
Only seven defenses were stingier than Todd Bowles' Buccaneers, who held opponents to 22.2 points per game, and coming in 10th were Spagnuolo's Chiefs, who allowed just .4 points more.
Sunday's game could come down to which quarterback can make just enough athletic plays evading relentless pressure, and there might not be a more gifted improvisational quarterback in the game today than the ridiculously athletically gifted Mahomes.
In a lot of ways, the Buccaneers' defense carried Tampa Bay over the Packers in the NFC Championship Game as Brady floundered in the second half. The Chiefs' defense is good enough to rattle Brady, and Kansas City's offense plenty dynamic to make any mistake punitive.
That's why the Chiefs will go back-to-back.
Prediction:
Chiefs 35, Buccaneers 31
Free agent spotlight:
Denzel Perryman is about to cash in.
The Los Angeles Chargers' ascending linebacker is about to hit the open market after the strongest season of his career.
Perryman, 28, produced 49 total tackles, one sack, and forced one fumble in 2020, as Pro Football Focus awarded him an 83.3 overall grade, an 86.3 run-defense mark, and a 75.6 pass-rush grade.
In 317 total snaps, Perryman held quarterbacks to a 98.3 passer rating when targeting him and only missed three tackles. While Perryman was a rotational player this season, when removing snap minimums, he was PFF's No. 3 rated linebacker in the NFL.
Free agency will be here in the blink of an eye, and just over a month before the new league-year begins, league sources tell FanSided that Perryman is already seeing a strong market develop with at least four or five teams expressing interest.
Final thought
Get ready for a Super Bowl rating that will knock your socks off.
Super Bowl television ratings are always a flag the league and that year's network plant proudly to boldly proclaim the sport is thriving.
Super Bowl XVI, in 1982, remains the highest-rated Super Bowl ever, garnering a 49.1 share as Joe Montana's San Francisco 49ers toppled the Cincinnati Bengals.
Back in 2015, 114.44 million people watched in utter shock when Seattle Seahawks head coach Pete Carroll drew up a pass from the one-yard line with :26 remaining that Malcolm Butler intercepted to deliver Brady his fourth Super Bowl ring.
Sunday has the chance to beat both of those records, perhaps by double digits in each metric.
Forget the fact that this is a historic matchup between the greatest quarterback to ever play the game, Brady, and the most gifted quarterback currently walking the planet, Patrick Mahomes who happens to be leading one of the most electrifying offenses ever assembled.
This year's television rating will easily reach new heights because the final ratings in previous years were merely an approximation as there was an inexact science to quantifying eyeballs on television sets, given how many people gather at Super Bowl parties or cram into bars.
Could this year's game inch closer to 200 million viewers and a 60 share?
The confluence of a global pandemic and one of the best quarterback matchups in Super Bowl history will have commissioner Roger Goodell and the folks at CBS doing cartwheels heading into a new round of television rights negotiations that could push carriage rights in excess of $100 billion.
Matt Lombardo is the site expert for GMenHQ, and writes Between The Hash Marks each Wednesday for FanSided. Follow Matt on Twitter: @MattLombardoNFL.