Diversity makes Bucs' title impactful, Patrick Mahomes' legend and more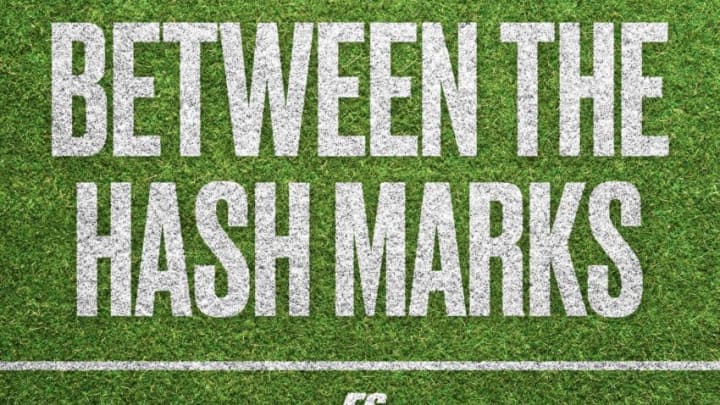 The Tampa Bay Buccaneers won Super Bowl 55, and did it with an incredible blend of diversity and greatness among the coaching ranks.
Sunday night in Tampa Bay, the confetti that swirled through the air after Super Bowl LV was pewter and gold.
Tom Brady lifted the Vince Lombardi Trophy aloft for the seventh time following a definitive 31-9 dismantling of the defending-champion Kansas City Chiefs. But, as monumental an accomplishment as another Super Bowl win for the 43-year-old future Hall of Fame quarterback is, the Buccaneers' victory was significant for a far more transformative reason.
Bruce Arians, perhaps one day earmarked for Canton alongside Brady after his first Super Bowl victory, built — and won a championship with — a coaching staff that resembled what the NFL aspires to one day become, but that no other franchise has come close to attempting.
In a league with just four minority head coaches, Arians' top lieutenants are three black coordinators (Byron Leftwich, Todd Bowles, Keith Armstrong). So too, seven Buccaneers assistant coaches are people of color (Kevin Ross, Kacy Rodgers, Todd McNair, Roger Kingdom, Antwaan Randle El, Mike Caldwell, Harold Goodwin), and the Buccaneers are the only franchise with two full-time female coaches on staff (Lori Locust, Maral Javadifar).
In a lot of ways, Arians' inclusiveness is a mirror to a diverse America that is evolving every day before our eyes.
As is the case in corporate boardrooms, classrooms, and organizations across America, diversity in thought has tremendous value, and Arians' progressive approach to building a staff proved instrumental to the Buccaneers winning their second championship.
Sadly, though, this coaching staff is an exception rather than the rule when it comes to minority coaches in the NFL.
But, might Bowles' and Leftwich's masterclass open head coaching doors for minority candidates in years to come, perhaps as early as 2022?
"I don't believe it will," a former general manager and long-time personnel executive told FanSided. "Owners give all the credit to the head coaches, because they're the ones who hire coordinators like Todd and Byron."
To equate Bowles' and Leftwich's brilliance on Super Sunday, becoming the first defense to hold Patrick Mahomes and the high-flying Chiefs offense without a touchdown, while scoring 31 points of their own in a systematic and relentless attack on the deficiencies in the Chiefs' defense simply to accomplishments based on the color of their skin would be an insult to them and the coaching clinic they just put forth on the grandest stage in sports.
Instead, this Super Bowl serves as one more reminder of the glass ceiling African American coaches continue to crash against.
The NFL is a league that spends much more time talking about making diversity hires than it ever does actually making tangible meaningful progress towards handing the keys to its franchises to the likes of Bowles (for a second time), Leftwich, or Chiefs offensive coordinator Eric Bienemy, to name a few.
How many young football players, coaches, and fans sat in front of their televisions on Sunday and saw a piece of themselves on the Buccaneers' sideline, finally? Who also saw a champion for their cause in Arians?
No longer should a woman who dreams of helping design blitz packages feel her aspirations are permanently out of reach, thanks to Locust. Bowles' and Leftwich's success should trigger an earthquake in change of thought towards who is interviewed and actually hired as NFL head coaches.
Seven franchises had head coaching vacancies this offseason, and five of seven were filled by white men.
Perhaps policy changes, public pressure, and incentives aren't enough for NFL owners to look past skin color, gender or creed when hiring their team's next head coach. The results from Sunday, though, should at least pull their blinders off.
Bowles has the chance to be a legitimate trailblazer, not that he should be charged with carrying that mantle of becoming the sixth minority head coach in today's NFL, but because some team owes it to themselves to hire a brilliant and innovative defensive mind.
The 57-year-old defensive coordinator went against his own instincts and rarely blitzed Mahomes on Sunday.
Instead, Bowles often showed pressure pre-snap only to frequently drop Shaq Barrett, Devin White, and LaVonte David into coverage, which shocked and seemed to jar Mahomes, who was held to just 270 yards with two interceptions and a career-low 52.3 passer rating as the Buccaneers' defensive line thoroughly overwhelmed the undermanned Chiefs' offensive line.
Leftwich's offense, against a defense that featured star defensive linemen Frank Clark and Chris Jones, and an All-Pro safety in Tyrann Mathieu, dictated to Kansas City from the opening whistle to the final gun, producing 340 yards of total offense, including 145 punishing yards on the ground.
The Buccaneers so thoroughly dominated because of so much more than Brady's 201 yards and three touchdowns.
This was the Buccaneers' most effective game plan, on both sides of the ball, capping a season that saw Tampa get better and better as the season wore on, culminating with this staff and this team's Magnum Opus.
"None of what we saw on Sunday was a surprise," Arizona State head football coach, and former Jets head coach Herm Edwards tells FanSided. "Both of them are very talented and detailed. They do a great job of putting their players in position to have success."
Despite both Bowles' and Leftwich's track record, perhaps we shouldn't be surprised by the relative obscurity that black coaches still reside in.
Following Sunday's game when a reporter infuriatingly and shamefully misidentified Leftwich as Bowles in a Zoom press conference, we sadly were reminded of how far we still must travel as a society towards true equality. But, Arians hiring and empowering such a diverse coaching staff offers the hope that we will one day arrive there.
"It's a broken system," the former general manager says. "But, it will be fixed. It's just a long process."
Mahomes magical even in defeat
It's not often that legends grow in defeat, that respect is strengthened amid a loss, but both might wind up true for Patrick Mahomes after his effort Sunday night.
Playing behind an offensive line with just one starter playing the same position he started in back in Week 1, Mahomes was forced to scramble 497 yards, according to Next Gen Stats. With the game long far of hand, Mahomes gave even more effort in the fourth quarter than he did on the Chiefs' opening possession almost four hours earlier.
Some of the throws Mahomes made while evading the Buccaneers' relentless pass rush came perilously close to being the greatest completions in NFL history, had they not hit their target in the facemask or bounced off their hands.
Mahomes, with the Chiefs trailing 31-9 in the waning moments, eluded Buccaneers defensive end William Gholston, rolled about 15 yards to his right and heaved the ball 35 yards downfield while falling forward after being tripped by Gholston. The pass bounced off Darrel Williams' facemask near the goal line.
Earlier, Vita Vea chased Mahomes near the sideline and while being dragged backwards by his hip by Shaq Barrett, Mahomes launched a nearly perfect spiral 28 yards downfield on a rope that Byron Pringle very nearly caught in the back of the end zone.
"I'm sure it was no surprise to his teammates, seeing what he does doing out there," a current NFC offensive player tells FanSided. "They already have the maximum amount of respect for him. But, if you don't know him, now the one thing you certainly know is that that guy is willing to do anything to win."
It's safe to say that opinion, if it wasn't already, is shared pretty widely across the league.
Just ask the Buccaneers.
https://twitter.com/NFLFilms/status/1359248885856804867
By Tuesday, Mahomes was heading for surgery to repair a torn plantar plate in his foot, after suffering turf toe during Kansas City's Divisional playoff win over the Cleveland Browns last month.
Here was Mahomes, the highest-paid athlete in American professional sports, giving everything he had and then some on Sunday night in a game where his offensive line and many of his teammates were dramatically overmatched, while gutting it out with a badly injured foot that he rarely allowed to affect him.
"He earned so much equity with his teammates for that performance," an offensive coach tells FanSided. "Just tons."
There might not be a more athletically gifted quarterback walking the planet today than Mahomes, even if Bowles' brilliant game plan strangled out the Chiefs' firepower, his effort never waned.
Kansas City was outclassed in every regard by the Buccaneers, who are more than deserving of hanging a second Super Bowl championship banner in Raymond James Stadium. But, within his own locker room and across the NFL, Mahomes was a big winner — even in defeat.
"He's absolutely unreal," the player said. "Just an amazing talent and drive."
Quotable:
""Tom is playing for his teammates right now. He wants these guys to experience what he's experienced six times. I think personally, too, he's making a statement. You know? It wasn't all coach Belichick.""
When it comes to records that will never be broken in sports, Brady's seventh Super Bowl championship might sit alone.
No player has more Super Bowl rings than Brady. No coach more than Belichick. No team more than the Steelers' and Patriots' six. Ben Roethlisberger is the only active quarterback who owns two Super Bowl rings, so, it is going to be a while until anyone even scares Brady.
Mahomes might have the best chance one day surpass Brady as the greatest quarterback to play the game, but after losing the chance to put a second ring on his finger while Brady gets fitted for his seventh, makes the task all the more daunting.
Given how rapidly Brady seemed to deteriorate down the stretch in 2019, before an awful performance in the AFC Wild Card round and how dominant the Buccaneers were down the stretch, stringing together eight straight victories following their Week 13 bye culminating with winning the Lombardi, it's safe to say Brady made his statement.
With Arians, Brady, and Rob Gronkowski all set to run it back for a Buccaneers team flush with $38 million in cap space this offseason, it might also be a safe bet that this a team plenty capable of repeating.
Brady's legacy has long ago been cemented, Sunday's win over Mahomes and the Chiefs only solidified it. But, if he can become the first quarterback to lead a pair of repeat championships a pair of decades apart for a pair of franchises, it will be high time to end any debate about the greatest athlete and champion in the history of sports.
Free agent spotlight
Some team is about to land a burgeoning offensive tackle.
Cam Robinson, the Jacksonville Jaguars' second-round pick in the 2017 NFL Draft, is set to be an unrestricted free agent for the first time. The Alabama product just might hit the open market after the most dominant season of his career.
Robinson, 6-foot-6 and 320 pounds, had the lowest missed-block percentage of his career, according to Sports Info Solutions; missing just 3.5 percent of his blocks, 4.2 percent of his pass blocks, and only 1.9 percent of his run blocks.
Pro Football Focus says Robinson allowed 40 pressures in 662 pass blocking snaps while producing a 61.8 overall mark and 66.4 pass blocking grade.
There's a chance that the Jaguars, who will all but assuredly select Clemson quarterback Trevor Lawrence No. 1 overall in April's NFL Draft, will retain Robinson to protect him. However, if Robinson becomes available, there's reason to believe he could fetch between $12-$15 million annually on the open market.
Final thought
The Indianapolis Colts are positioning themselves to pull off a blockbuster trade with the Eagles for quarterback Carson Wentz, and have the ammunition to get across the finish line.
Forgetting the absurdity for a second of the Eagles reportedly seeking two first-round picks in exchange for Wentz, who has missed 12 career games, was knocked from his lone postseason appearance with a severe concussion, and was benched in favor of rookie Jalen Hurts during a tumultuous 2020 season, Indy makes the most logical sense for this saga's next chapter.
Colts head coach Frank Reich was the Eagles' offensive coordinator during the pinnacle of Wentz's career, in 2017 when in his second NFL season a 25-year-old Wentz completed 60.2 percent of his passes for 3,296 yards with 21 touchdowns to just seven interceptions in 12 games before shredding his ACL.
Indianapolis also hired Wentz's quarterback coach Press Taylor, whom Wentz was a staunch ally of and fellow church-goer with in Philadelphia, as passing game coordinator.
Indianapolis would offer Wentz a return to the midwestern lifestyle of his North Dakota roots, a soft-landing spot within a very winnable AFC South division, playing for two of the coaches whom he is most comfortable with and had the most success under, on a team capable of mounting a legitimate challenge to the Kansas City Chiefs for conference supremacy.
The Colts' offensive line, anchored by Quenton Nelson would arguably be the most dominant that Wentz has played behind. The backfield duo of Nyheim Hines and Jonathan Taylor has the chance to be among the most versatile and dominant pair of running backs in the NFL. Meanwhile, Wentz has never thrown to a more prolific set of wide receivers than T.Y. Hilton and Michael Pittman Jr., who combined for 96 receptions for 1,265 yards and seven touchdowns last season.
However, given what information is currently available, it feels like this is now a three-car game of high-priced chicken between the Colts and Chicago Bears, who along with the Eagles it seems are each waiting for someone to blink first.
As an aside, don't rule out the San Francisco 49ers as an ideal fit for Wentz. Like the Colts and  Bears, the Niners also need a quarterback to pair with offensive wunderkind head coach Kyle Shanahan in a system built to maximize Wentz's best traits.
Chicago owns the No. 20 overall pick in April's NFL Draft, with the Colts slated to select one pick later. The Colts, an argument can be made, are a quarterback away from legitimately competing for a Super Bowl whereas the Bears face significant uncertainty that will only mount if All-Pro wide receiver Allen Robinson signs elsewhere this offseason.
Indianapolis may believe a first-round pick is a smaller price to pay than the win-or-else Bears with embattled GM Ryan Pace and head coach Matt Nagy needing to show significant progress or risk the rug getting pulled from underneath them.
Wentz, in no way shape or form is worth two first-round picks. But, if either the Colts or Bears are serious and begin to seriously fear the Eagles will be blown away and wind up offerring their first-round pick and a starting caliber player, this trade could conceivably be wrapped up at any moment.
Matt Lombardo is the site expert for GMenHQ, and writes Between The Hash Marks each Wednesday for FanSided. Follow Matt on Twitter: @MattLombardoNFL.