Jayson Tatum reveals what he misses most about Kobe Bryant
Jayson Tatum talked with FanSided about his relationship with Kobe Bryant and what he misses most about a key basketball mentor.
More than a year after his tragic death, Kobe Bryant's impact is still felt all over the NBA — from the ongoing tributes, the intermittent suggestions about changing the NBA logo to Kobe's silhouette, to the long, lanky wings evoking his aesthetic with every dribble and fall-away jumper.
There aren't nearly as many active players as they're used to be who actually played with or against Kobe before his retirement. But his willingness to act as a mentor to young players even after he left the league means many still have a strong bond with him.
Tatum actually worked out with Kobe in the offseason after his rookie year, an opportunity that he still treasures. In an interview this week with FanSided's Mark Carman, Tatum talked more about his relationship with Kobe and what he misses most about his former idol.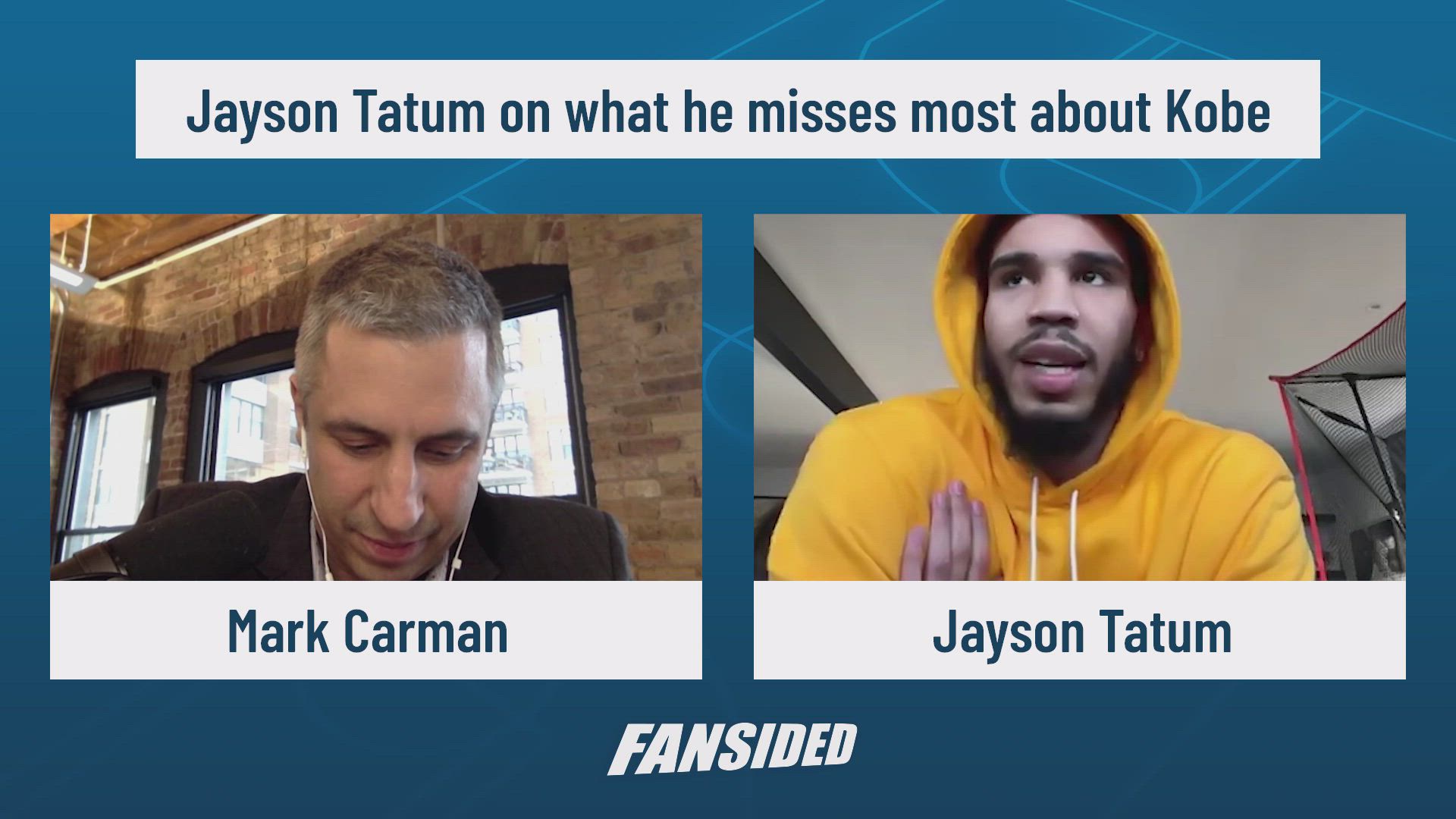 What did Jayson Tatum have to say about Kobe Bryant?
"I think the last few years he was very helpful. Now that he wasn't playing anymore and he had his free time, obviously, he was writing books and doing short videos and you saw him at a bunch of games and working out with people like myself and other guys. I think he was more … I don't want to say attainable, he was easier to talk to and you could reach out to him a lot more with the free time. It was just his willingness to give guys knowledge and just try to help the younger generation. That's something that you can't get back and it's priceless."
Jayson Tatum spoke with FanSided as part of a promotion for Subway. Use the #MySubwaySub hashtag and encouraging fans to share their favorite sandwich + fans can use the Subway App to score 50% off a second Footlong with promo code BOGO50.