NFL free agency winners and losers, Zach Ertz destinations and more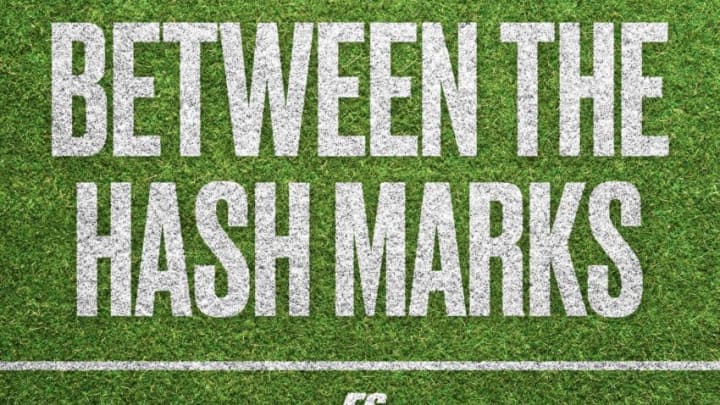 NFL free agency hasn't officially started yet, and somehow teams have already committed to monster deals. We break down the winners and losers.
If you're reading this in the midst of the NFL free agent frenzy and feel the urge to crown the New England Patriots as Super Bowl favorites or the Tampa Bay Buccaneers repeat champions, fight it.
"The biggest winners this week," a league source tells FanSided, "are the teams that haven't made a single move so far. There's a ton of overpaying going on, and a lot of bad mediocre deals happening right now."
There's a pretty good chance that the 7-9 Patriots will be better in 2021 after "dominating" the first week of free agency, signing tight ends Jonnu Smith and Hunter Henry along with wide receiver Nelson Agholor to improve quarterback Cam Newton's arsenal.
However, an offense will only go so far as its quarterback will take it. Newton has the chance to resemble something closer to the quarterback he was through the first month of last season than the guy who threw six touchdowns, eight interceptions and was sacked 26 times over the past 12 weeks.
But, even by adding 20 receiving touchdowns from a year ago to Newton's supporting cast, it's difficult to envision this being a team capable of unseating Josh Allen's Buffalo Bills in the AFC East, and the Patriots might still be looking up at the Miami Dolphins and Brian Flores' swarming defense.
Bill Belichick and New England needed to do something like this, especially after watching Tom Brady win a Super Bowl in his first season in Tampa Bay. Likewise, when the Patriots began the offseason as one of four teams with more than $60 million in cap space, with the most stable ownership, front office, and coaching structure of the bunch, there's no doubt New England was an attractive destination for players.
There's no question the Patriots' roster that will take the field in September is better than the one that walked off it in January.
But, whether their record will be better hinges on Newton and his hired mercenaries playing significantly better this fall in a division that will be tough to retake.
Meanwhile, the Buccaneers and general manager Jason Licht continue to be as forward-thinking an organization as you'll find in today's NFL.
Licht has deftly managed the salary cap this offseason by finding creative ways to largely keep the band together, for a team that suffered its final loss on Thanksgiving weekend, only to avenge it and hoist the Lombardi Trophy by beating Patrick Mahomes and the Kansas City Chiefs in the Super Bowl.
Bringing back wide receiver Chris Godwin (franchise tag), edge rusher Shaq Barrett (up to $18 million per season), tight end Rob Gronkowski ($10 million), and, of course, Tom Brady ($50 million over two years) keeps a core together that got much stronger as chemistry forged under head coach Bruce Arians and staff.
Will it mean another boat parade?
The tale of the Patriots and Buccaneers is one of two different free agency philosophies, two teams that find themselves in far different places entering 2021. One organization trying to (re)build through free agency, one trying to keep the window propped open.
Typically, the former is a fool's errand, and franchises rarely have the luxury in today's economic environment to pull off the latter. That Licht, Arians, and Brady have been able to do it is a testament to what has been and is being built in Tampa Bay.
Beyond Tampa Bay and New England, there were some deals that could alter the trajectory of franchises. Denico Autry was coveted by several teams across the league, including the Colts who wound up being no match for the Titans' offer. Pairing Autry with Bud Dupree in Tennessee is intriguing, especially for a team that got run out of its own building in the AFC Wild Card round by Lamar Jackson and the Baltimore Ravens.
Autry has the position-versatility to line up on the edge or rush the passer from a middle linebacker spot, while Dupree just might be the most gifted of the edge rushers to sign this week and could have more upside than the Titans' gamble-signing of Jadeveon Clowney on a prove-it deal last summer. But, Dupree still has much to prove himself, coming off a torn ACL, which kept some teams on the sidelines as his bidding war quickly escalated.
Then, there's the curious case of the New York Giants.
On Monday night, general manager Dave Gettleman allowed Dalvin Tomlinson, a homegrown cornerstone defensive player, to walk to the Minnesota Vikings on a two-year contract worth $20 million. Had Gettleman and the Giants offered moderately more last offseason or upon turning down trade overtures at the trade deadline last fall, might have been enough to keep him.
Instead, the Giants signed Leonard Williams to the richest contract the organization has ever given a defensive player Wednesday afternoon, a move necessitated by tagging Williams a second time at just over $19 million.
Forward thinking is typically rewarded in free agency with wins the following season.
Will the Titans turn out to be big winners for fortifying a need? Will the Giants regret losing Tomlinson and only keeping one of their two dominant linemen in place? Time will tell.
But, the Buccaneers, the Patriots, and every other team spending money hand over first this week might need to heed some caution.
"No Super Bowls have ever been won in March," an AFC personnel director tells FanSided. "And I've been part of some legendary March celebrations."
Zach Ertz, Eagles a big-winner as tight end market settles
The aforementioned Patriots quickly secured the top-two tight ends available in free agency, Henry and Smith, which should create plenty of competition for arguably the premier veteran available at this position this offseason: Zach Ertz.
Tuesday evening the Eagles granted Ertz permission to seek a trade, placing some control in the veteran tight end's hands over his next destination.
Eagles general manager Howie Roseman seems steadfastly committed to trying to trade Ertz rather than releasing him, and with Smith and Henry signed, sealed, and delivered, Roseman gains some leverage when trying to move a player that 31 other teams know has played his last down in midnight green.
The NFL, like economics, are powered by supply and demand this time of year. Roseman and the Eagles have the supply, a 30-year-old playmaking tight end eager to bounce back with the track record of averaging 70 receptions for 759 yards, and four touchdowns who is largely responsible for the diamond-encrusted Super Bowl ring on the GM's finger.
Demand could spike, and there are several teams that would be ideal scheme fits for Ertz, who reports say is willing to play out the final year of his contract with a new team.
The Buffalo Bills are a team to watch here. Everyone knows Josh Allen's propensity to push the ball downfield, but the elements of Brian Daboll's playbook that get thrown open having both Ertz and wide receiver Cole Beasley operating in the space created by Stephon Diggs taking safeties deep could be enticing for general manager Brandon Beane.
Then there's Urban Meyer and the Jacksonville Jaguars, poised to choose can't-miss Clemson quarterback Trevor Lawrence with the No. 1 overall pick and have yet to address the tight end position.
There might not be a better weapon to pair with Lawrence, who had 20 percent of his completions in 2020 targeting Clemson tight ends, than Ertz. In 2019, when he was fully healthy, Eagles quarterbacks produced a 101.6 passer rating when targeting Ertz, who dropped just five of his 128 targets.
Jacksonville has the glaring need and the resources, both cap space and eight total draft picks, to make an Ertz deal work.
Also, don't rule out the Kansas City Chiefs making a run at pairing Ertz with Travis Kelce, as The Athletic reported is a possibility. No matter what, the Eagles should have a strong market to pull off an Ertz trade.
Similarly, there are plenty of possible contenders that could be an ideal match for Ertz's skill-set, who boast some dynamic young quarterbacks for him to catch passes from. Some team is going to get a dynamic weapon in Ertz, and after the first wave of free agency settles, this situation could quickly be coming to a head.
Free agent matchmaker
Following two frenetic days of "legal tampering," NFL free agency officially begins on Wednesday, and while several marquee veterans have already agreed to deals, much talent still remains as the opening bell rings on the market.
Arguably three players who entered Monday among the top available players at their position can still be had.
Here would be our ideal fits for them:
WR Kenny Golladay – NY Giants
The Giants signed John Ross on Tuesday, in a move that feels more like the start of a rebuild at a position of significant need than an offseason centerpiece. "Some people believe taking a chance on a failed first-rounder is a wise investment," a league source tells FanSided. "We'll see."
A wiser investment would be pairing Ross with Golladay, the premier receiver to hit free agency after Allen Robinson and Chris Godwin were tagged. The Giants have been monitoring Golladay's market, and after signing Leonard Williams long-term and lowering his cap number, have the ammunition to play in it.
RB Chris Carson – New England Patriots
As outlined above, Bill Belichick and the Patriots are on a mission to surround Cam Newton with as much high-end talent as possible to make another Super Bowl push, and Carson is easily the most dominant and versatile running back available. Over the past three seasons, Carson has rushed for 3,062 yards and 21 touchdowns.
Last season, despite missing four games due to a foot injury, Carson still produced 19 explosive runs (of 10-plus yards), forced 27 missed tackles, and averaged 3.2 yards after contact per attempt. Carson also caught 37 of his 46 targets for 287 yards and four touchdowns. If that doesn't fit the profile of a Patriots running back, one doesn't exist.
C Rodney Hudson – Kansas City Chiefs
Hudson, released by the Las Vegas Raiders Tuesday, is easily the premier center available. Originally chosen in the second-round of the 2011 NFL Draft by the Kansas City Chiefs, it would be shocking if Chiefs general manager Brett Veach doesn't move heaven and earth to facilitate a reunion.
The Chiefs' lack of depth along the offensive line was exploited by the Buccaneers in the Super Bowl, and center remains a going concern for Kansas City. One of the game's most consistent pass-protectors, Hudson allowed only 11 pressures from 2017-19, per Pro Football Focus, which is exactly the kind of player the Chiefs need protecting Patrick Mahomes and anchoring a rebuilt line.
Quotable
""I can't think if a player in my lifetime who meant as much to a team and a city as Drew Brees meant to the Saints and New Orleans.""
– Saints general manager Mickey Loomis, via Peter King's Football Morning in America
Loomis is exactly right.
Brees, arriving in New Orleans, playing his first game in a Saints uniform 13 months after Hurricane Katrina took 1,836 souls and caused $125 billion in damage, delivered unbridled hope and an era of success that gave one of America's most soulful metropolises its swagger back.
Beyond becoming the NFL's all-time passing leader with 80,358 yards, beyond winning the Super Bowl, Brees' impact on the New Orleans community will be felt for a generation. Just this year, Brees and his wife Brittany committed $5 million to the state of Louisiana to fight COVID-19 and the BreesDream foundation has raised over $45 million in contribution to global charitable efforts.
On the field, Brees led the Saints to the postseason nine times, making three trips to the Conference Championship Game since his arrival in the Big Easy.
Because of his dominance on the field, Brees will stand on stage in Canton in Aug. 2026, but his community outreach and impact on so many lives is why he embodies what we'd all like it to mean to be a superstar in American sports.
Final thought
One of the more interesting subplots of this offseason are the varying, polarizing evaluations of Jets quarterback Sam Darnold, both from fans as well as NFL insiders such as coaches, scouts, and executives alike.
In the aftermath of the Washington Football Team agreeing to terms with Ryan Fitzpatrick, and Tyrod Taylor signing an incentive-laden contract with the Houston Texans as an insurance policy on the departure or and as a possible backup to Deshaun Watson, Tuesday felt like a good time to re-take the temperature of sources on Darnold and his future.
My conclusion, from those conversations, is that Darnold's trade value is minimal and one current NFC offensive coach went so far as to say "He stinks, bro."
The coach's rebuke of Darnold came on the heels of a former general manager telling FanSided recently that the Jets quarterback would be the third or fourth ranked passer in the upcoming NFL Draft class.
Moments after that tweet, people inside the league came rushing to Darnold's defense, who to date has passed for 8,097 yards with 45 touchdowns and 39 interceptions in 38 games.
"He's not that bad," an AFC South scout tells FanSided. "You have to look at this way … Is Sam Darnold far worse than Zach Wilson, and the answer is no. So, the question the Jets have to decide is whether having the additional contract years that Wilson would give you are more important, or is it more important for you to figure out what you have in Darnold, for two years [including a fifth-year option] with more talent around him? If they take Zach Wilson, they're just adding him to a bad roster."
The scout went on to suggest that if he were the Jets' general manager, he would hold onto Darnold and add either Florida tight end Kyle Pitts or LSU wide receiver Ja'Marr Chase to pair with recently signed wide receiver Corey Davis.
"I really believe he's just scratching the surface in terms of his upside," a general manager followed shortly thereafter. "But you have to surround him with talent."
To date, the Jets have struggled to do that.
After the Indianapolis Colts traded for Carson Wentz, the Dallas Cowboys re-signed Dak Prescott, Cam Newton re-upped with the Patriots, and Washington and Houston seemed to move on, it would seem the options for a quarterback-needy trade partner for a Darnold deal are dwindling.
Belief among several sources is the Jets will keep Darnold and try to maximize the two remaining years on his rookie contract and build around him.
If that is the case, and the reason Darnold hasn't been traded, good for general manager Joe Douglas sticking with his convictions and trying to prop open the window to compete with a quarterback on a rookie deal.
"I have heard nothing but good things about Sam from his teammates," the GM added.
Now, regardless of where he's throwing passes this September, it would seem the supporting cast around Darnold will be the best chance he's had in his brief career to prove his detractors wrong and turn some of that top-10 potential into legitimate production.
Matt Lombardo is the site expert for GMenHQ, and writes Between The Hash Marks each Wednesday for FanSided. Follow Matt on Twitter: @MattLombardoNFL.