Adam Morrison has an absolutely iconic Kobe Bryant story
Adam Morrison played two seasons with the Los Angles Lakers but came away with a lifetime full of Kobe Bryant stories.
Kobe Bryant was already a legend while he was still playing, but the Mamba mythology only continues to grow.
From Jeff Pearlman's book about the Shaq/Kobe/Phil Lakers to the the constant revisiting of his career achievements, it feels like we find out new and truly psychotic ways Kobe motivated himself to be the Hall of Famer he became.
Adam Morrison only spent two seasons with the Los Angeles Lakers but he walked away with much more than two championship rings. The Kobe stories Morrison has could fill an entire library, with an entire wing dedicated to the motivation tactics Kobe would use and the tactics Morrison and his teammates would use to poke the beast.
The story behind Kobe Bryant's broken finger in 2010
Instead of forthright criticism of his game, Morrison said that he and his Lakers teammates would get a hold of the stat book that gets handed out at the end of every game in the league, and within an earshot of Kobe start fawning over the stats of LeBron James.
"You know he could hear you too, because I'd sit a couple of seats in front of him," Morrison told FanSided's Mark Carman. "And that was our way to jab at him or get him motivated."
It wasn't the only time the Lakers motivated Kobe with praise for other players in the league. Morrison recalled a debate the team was having about who had the best left-handed shot in the league. The consensus was that Pau Gasol was the best left hand, but the debate didn't end that day.
Instead, Kobe seemingly settled the debate over a month later.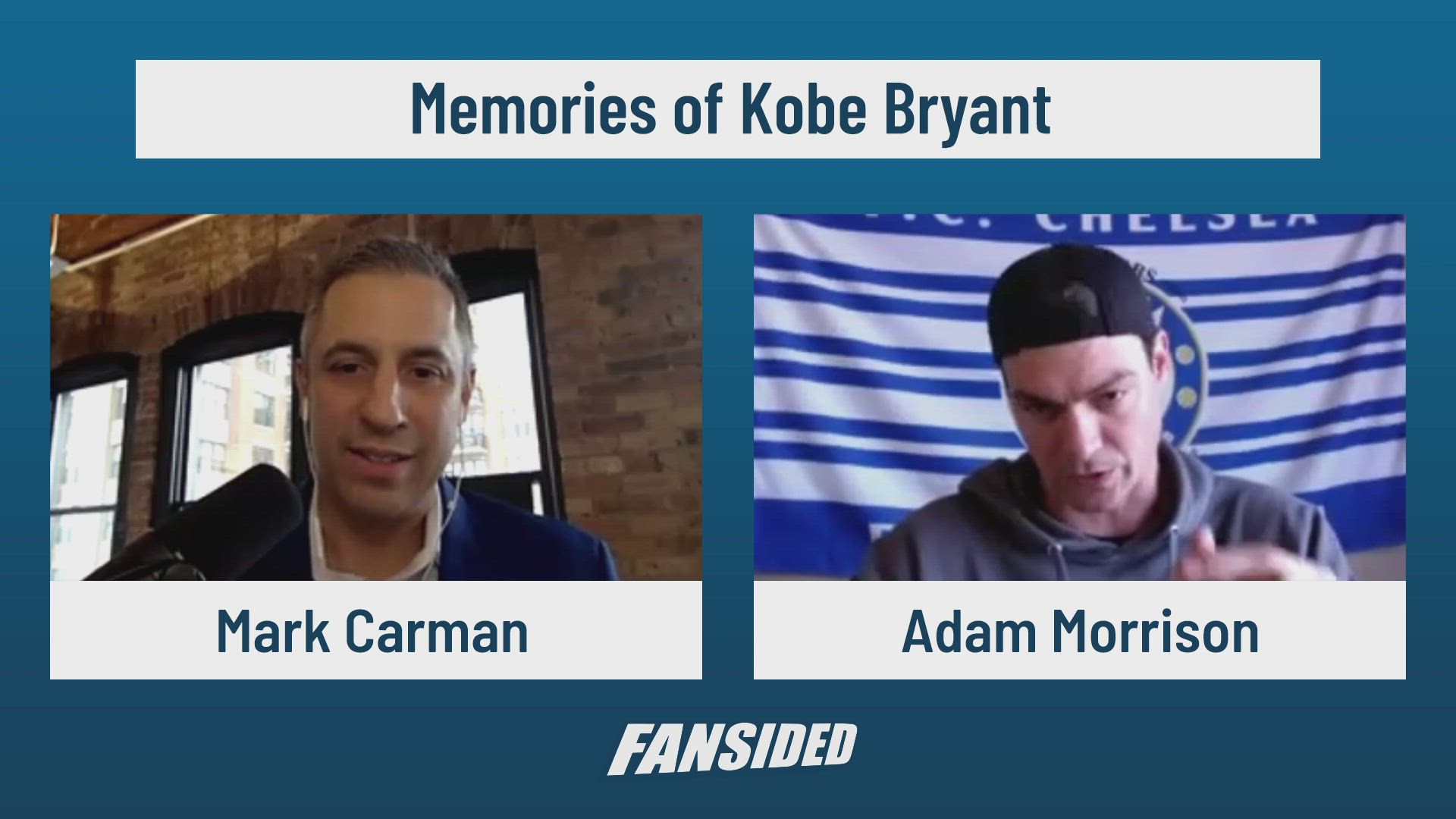 "During that game, he broke his finger but stayed in and he played the rest of the game left handed. And as he checks out, sits down next to me and says 'do you still think Pau has the best bleeping left hand in the league', takes a drink of water and just looks at me."
Adam Morrison spoke on behalf of FanDuel. A Lucky FanDuel Customer will win $1 Million simply by placing a Tourney bet. Any FanDuel customer who places a bet on the tournament will automatically be entered into the $1,000,000 March Million sweepstakes. Each subsequent bet made on the tournament gets you another entry (max one per day)